Animal Crossing: New Horizons – Every Thanksgiving Exclusive Item and How to Get Them
Published 11/24/2021, 7:00 AM EST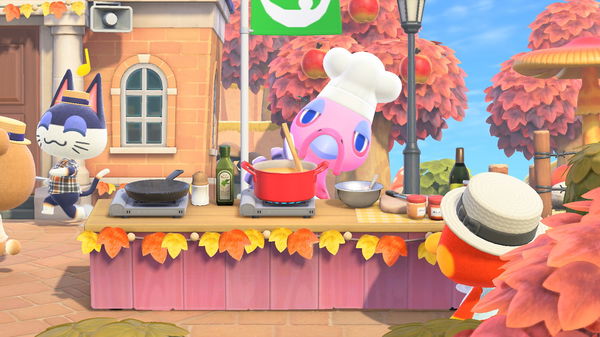 ---
---
November's almost come to a close, which means it's time to roast some turkeys for Thanksgiving. The popular holiday will arrive tomorrow with friends and family coming together to spend some great time together. However, there won't be any roasting in Animal Crossing: New Horizons during the game's Turkey Day event.
ADVERTISEMENT
Article continues below this ad
Just like last year, New Horizons sees the return of the fan-favorite event on Turkey Day. During the event, fans play as the assistant to visiting turkey and chef Franklin, who will cook a magnificent feast at the plaza. He will be present from 9 AM till midnight tomorrow. However, players can already take part in it as it's not time locked. Here's everything he's got cooking for a feast unlike no other this Thursday.
ADVERTISEMENT
Article continues below this ad
The new Franklin Cooking DIY recipes for Turkey Day in Animal Crossing: New Horizons
During the upcoming event, Franklin cook four new recipes for players in Animal Crossing: New Horizons. This includes Clam Chowder, Pumpkin Pie, Gratin, and Olive Meunière. Players will receive them as Cooking DIY recipes that they can replicate anytime after Thanksgiving. However, in order for Franklin to cook them, fans will need to gather secret and regular ingredients.
To find the regular ingredients, players will need to gather fish, mushrooms, pumpkins, and sea creatures. The ones they don't find on their Island could be obtained by trading with the villagers. Moreover, they can also find them by visiting friends' Islands as well. While trading with the villagers for the secret ingredient, these characters will hint players on how to find the secret ingredients. So, even if they have all the regular ingredients, they will still need to talk and trade with the villagers as they hold the answers to the missing secret ingredients. Each dish that Franklin cooks requires one specific secret ingredient.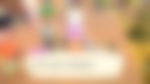 ADVERTISEMENT
Article continues below this ad
Rewards for cooking with Franklin
After gathering all the necessary ingredients, Franklin will cook the dishes at the Plaza. Once that's done, he will provide players with the dish's DIY recipe and four other rewards as well. This includes turkey Day-themed items in a rug, wall, floor, and Cornucopia.
However, there are eight additional DIYs on offer during the event that Animal Crossing players might want to have as well. This includes themed items like Casserole, Chair, Decorations, Garden Stand, Hearth, Table, Table Setting, and Wheat Decor. To receive these items, players will have to enhance the dishes with Franklin by providing him with the secret ingredients. Every time a player enhances a dish, Franklin will gift them an item from this list.
ADVERTISEMENT
Article continues below this ad
However, if players might miss out on the celebrations tomorrow, then worry not. Players can buy the Turkey Day DIYs the next day from Nook's Cranny for 13,860 Bells. Additionally, they can also grab the four DIY recipes for 6,860 Bells each. So, even if fans don't play the event, they won't have to worry about missing out on any exclusive rewards. However, they should definitely try to head over to the plaza tomorrow and cook some stuff up in Animal Crossing: New Horizons with Franklin.
WATCH THIS STORY: Top-Selling PlayStation, Xbox, and Nintendo Consoles of All Time