Animal Crossing: New Horizons Fan Blows Minds With a Zombie Post-Apocalyptic Island
Published 09/25/2022, 1:50 PM EDT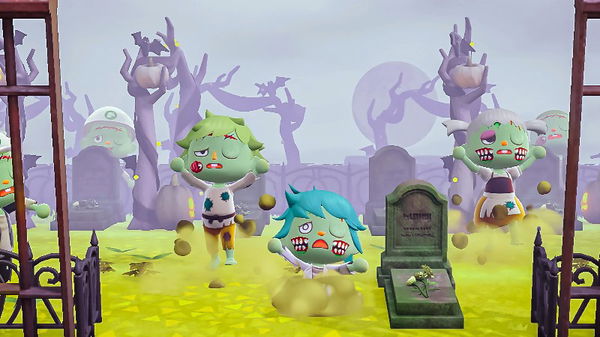 No one can compete with Animal Crossing: New Horizons fans when it comes to creativity. They are undoubtedly the most creative in the gaming community. They come up with the most creative Dream Island designs, which can blow anyone's mind.
ADVERTISEMENT
Article continues below this ad
The 2020 Nintendo Switch game tasks the player with the quest to rebuild the island as they want. That is when the players let their creativity loose. The fans use various themes for their island designs, taking inspiration from multiple themes like scenarios like festivals, Japanese, or post-apocalypse. Some fans even take steps further and create famous movies and TV shows-themed islands.
ADVERTISEMENT
Article continues below this ad
A post-apocalyptic zombie dystopia in Animal Crossing: New Horizons
The Zombie post-apocalyptic setting is one of the favorites among gamers. After all, there are hundreds of video games with this zombie setting. So, it was not a faraway dream to see such an environment in Animal Crossing: New Horizons.
An ACNH fan shared her Dream Island on Reddit, and it was a mind-blowing creation. The player designed her island to look like it has faced a zombie apocalypse. All the buildings in the game are destroyed, and broken-down cars are everywhere on the road. Further, we can also see bloody handprints in various places.
Undoubtedly, the player must have spent hours creating this Dream island. If Nintendo ever plans to have a Zombie apocalypse in the game, they should make the island look like this. It's hard to believe how players come up with these creations. Recently, a fan even recreated scenes from the upcoming Nintendo game, The Legend of Zelda: Tears of the Kingdom.
What do other ACNH fans say about this island?
The other Animal Crossing fans showered their love for this game. They couldn't believe that someone could create such a fantastic island. Many fans would have been shocked and speechless when they first came across this creation. Let's look at some of the reactions from the fans.
ADVERTISEMENT
Article continues below this ad
It's always amazing to see these various themed Animal Crossing: New Horizons islands. Let's look forward to seeing more of these kinds of creative masterpieces.
ADVERTISEMENT
Article continues below this ad
What do you think about this zombie post-apocalyptic setting for ACNH? Have you ever tried creating such an island? Share your experience building it with us.
WATCH THIS STORY: Ranking The Highest Selling Nintendo Games of All Time