Animal Crossing: New Horizons Fan Learns a Savage Truth About Villagers in the Hardest Way Possible
Published 03/22/2022, 9:10 AM EDT

Follow Us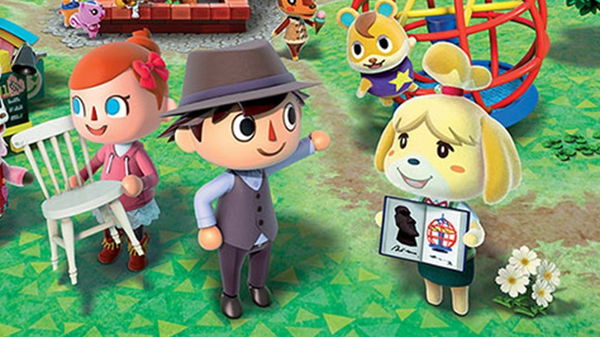 Everyone loves interacting with villagers and NPCs in Animal Crossing: New Horizons. In fact, the title is indeed popular for boasting a variety of NPCs and villagers. But who knew that these sweet little in-game villagers could also roast the players while interacting with them? Yes, it's quite possible. Recently, it has happened with a player who took the trouble of sharing the same with the community.
Speaking of which, an uninvited villager just dropped at this player's house. And this interaction marked the beginning of a very unusual conversation. Unfortunately, the entire house was empty as this player was in-between of their house redecoration when the popular NPC "Shino" dropped by. And moments after, she asked this player that is their furniture was invisible?
Further roasting the player, she also questioned where did they buy the invisible furniture? Also, she added that how did this player find their invisible furniture? No doubt this might sound very surprising to the fans, but that's the actual case. And the conversion ended with Shino adoring the player's lack of aesthetic skills.
Just 2 days back on March 20, a Reddit user "AutomaticVegetables" shared the same on the Reddit community page of Animal Crossing.
The post also features two in-game screenshots of this entire conversation. This whole NPC's roasting trait has also caught the community's attention. Resulting in fans expressing their views about the same by flooding the above post's comment section.
WATCH THIS STORY- Best Marvel Video Games Ever
Animal Crossing: New Horizons- 2.0 update and fans react to the above post
Here's the reason behind the villagers' new dialogues and way of interacting. Just a few days back, Nintendo launched the 2.0 update introducing a few major changes in Animal Crossing: New Horizons. It included the Secret Villager update, and it's something that totally redefined the NPCs' behaviors in the title.
Now a villager can also visit a player's house without any prior notice or any invitation/pinging. And along with this update, the devs also introduced a new set of dialogues for villagers that the fans already got a glimpse of in the above post. This recent update has for sure improved the title's fun element.
Let's have a look at what fans got to say about it:
Comment down and share your views on this.
Edited by: