Animal Crossing: New Horizons Festivale Event Guide – How To Participate and Earn Exclusive Rewards From Pave
Published 02/15/2021, 4:08 AM EST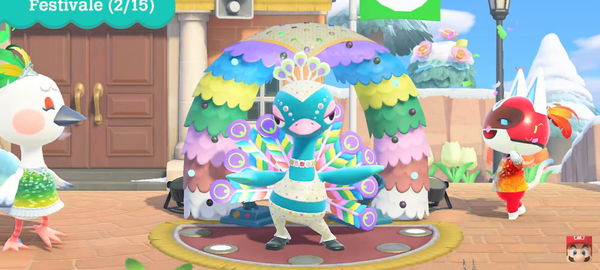 ---
---
Since releasing in March 2020, Animal Crossing: New Horizons has kept receiving periodic updates that add new content. Thanks to the most recent late-January update, the long-awaited Festivale event has returned to the game and will take place on February 15.
ADVERTISEMENT
Article continues below this ad
Fans are only hours away from meeting the special peacock character, Pave, for the first time in New Horizons. The dancing peacock brings the carnival spirit to the getaway islands by hosting the Festivale celebrations in both hemispheres.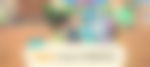 ADVERTISEMENT
Article continues below this ad
Here's a guide for everything you need to know before jumping into the event and unlocking all the reward items, including some event exclusives.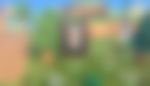 Participate in the Festivale event in Animal Crossing: New Horizons and collect colorful feathers
Pave will arrive at the Resident Services Plaza on February 15 to kick-start Festivale filled with confetti, dancing, and colorful floating feathers. To get started with the event, you simply have to approach and speak with the energetic peacock.
Pave himself will guide you through the entire event. Encouraging players to indulge in the carnival spirit, he will hand over a DIY Recipe for the rare rainbow feather. It will come in handy towards the event's later stages.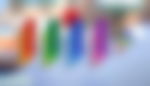 The feathers floating around the island come in different shades, including red, green, blue, purple, and rainbow. They play a huge role in the festivities of Festivale, so it is best to stack up as many as possible. Animal Crossing: New Horizons Festivale event – Limited-time furniture items, clothing, and new reactions
Festivale works in a similar way as the other holiday-themed events that recently occurred in Animal Crossing: New Horizons. Players can catch the colorful feathers floating around with their bug nets and exchange them for event-exclusive and limited-time rewards.
Bring over a stack of three matching feathers or one elusive rainbow feather to Pave, and he will show off his passionate dances. Additionally, he will reward you with one of the nine Festivale-themed furniture items of the corresponding color.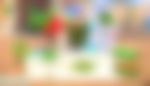 Following are items in the furniture set for this event:
Festivale Balloon Lamp
Festivale Confetti Machine
Festivale Drum
Festivale Garland
Festivale Flag
Festivale Lamp
Festivale Parasol
Festivale Stage
Festivale Stall
In anticipation of the event, these items have already been available for purchase as seasonal items at Nook's Cranny since February 1. Besides, limited-time Festivale clothing that comes in different designs of red, blue, green, and purple has been available at the Able Sisters.
In the lead up to the event, Nintendo also included the Viva Festivale Reaction Set to help players express their excitement. Purchasable from Nook's Cranny, this set features a range of new reactions to learn, including Feelin' It, Let's Go, Viva, and Confetti. All these limited-time items are perfect for celebrating Festivale and will be available until February 15. Collect rare rainbow feathers for an event-exclusive reward from Pave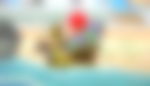 After trading nine batches of feathers with the cheerful peacock, he will assign you to find three rainbow features. The reward for this is an event-exclusive item that you cannot obtain from anywhere else.
While you can find floating rainbow feathers, those are pretty rare. Therefore, it's best to craft them using the DIY recipe acquired earlier. Crafting a single rainbow feather will require one of each of the four other types of feathers.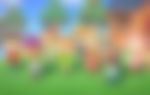 Return all three rainbow feathers to Pave and he will give you the splendid Festivale Float in exchange. It might take some work to progress through the event and unlock this exclusive reward, but it's definitely worth it.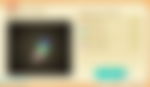 Furthermore, you can use the rainbow feathers to customize the Festivale furniture items into different shades of red, green, blue, purple, and rainbow. Therefore, catching as many feathers as possible for later use is always a good idea.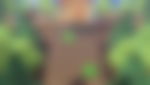 Trade feathers with your villagers during Festivale
The villagers will also join in on the festivities by hunting down feathers for themselves. You can chat with villagers on the day of Festivale to trade specific types of feathers that you are looking for.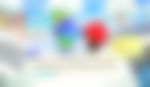 For instance, if you are in shortage of red feathers but have plenty of blue ones, you can exchange them with a villager for the desired color. This is a useful feature that will help players in completing the event.
ADVERTISEMENT
Article continues below this ad
Festivale will only last for a day, and both Pave and the colorful feathers will disappear the next day. However, the good news is that once the event is unlocked in real-time players who missed out on participating can time travel back to it.
ADVERTISEMENT
Article continues below this ad