Animal Crossing: New Horizons Guide to Collect Bunny Day Easter Eggs
Published 03/29/2021, 12:50 PM EDT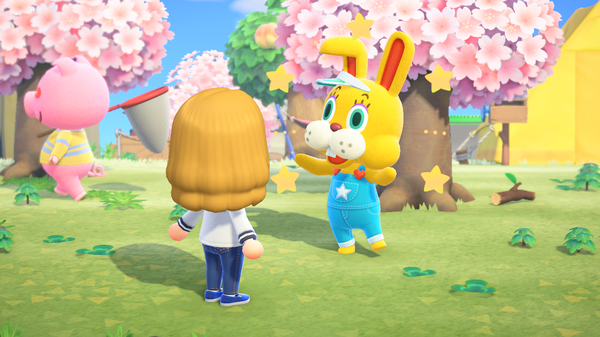 ---
---
Animal Crossing: New Horizon's rising popularity is truly remarkable. Nintendo has launched a new 1.9.0 update which will offer its users amazing rewards. Animal Crossing: New Horizons just celebrated its one-year anniversary a few days back and all the upcoming updates will reward players with beautiful decorative outfits, items and furniture.
ADVERTISEMENT
Article continues below this ad
The update will not only contain a new event, but will also comprise one returning event. The returning event, Bunny Day, may offer players different rewards than last year, but the process to complete it remains unchanged. Further, this is the first event in the recent update.
ADVERTISEMENT
Article continues below this ad
All Easter eggs locations for Bunny Day event in Animal Crossing: New Horizons
Bunny Day will offer players a ton of amazing DIY recipes. However, in order to get their hands on it, they will have to collect Easter eggs every day and exchange it with Zipper on the last day of the event. Nintendo has shortened the duration of the event from the last year, and the community welcomed this decision with open arms. The event will last for eights days, starting from March 28 to April 4.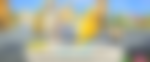 There will be six types of Easter eggs spread all over the island. They will be: leaf egg, wood egg, sky egg, water egg, earth egg and stone egg. Roaming all over the island and searching for eggs can be a tiring task. Therefore, here's how you can try to make things easy for yourself.
Water eggs: You can find water eggs by going fishing. You will need a fishing rod to collect them from rivers and oceans, but not from ponds. Eggs will have the same shadow as fish when you see them while fishing. Remember that any fish shadow of medium size and above has a higher chance of being a water egg, so you may skip the small size fish shadows.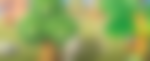 Leaf eggs: Leaf eggs are the easiest to find on your island. They spawn on trees, so you just have to shake the tree and collect them. They only spawn on Hardwood trees, so plant them all across your island.
Stone eggs: Stone eggs can be collected by hitting stones with a shovel or axe. Make sure to set up some small barriers at the corner of your rocks so that you can successfully hit the rock eight times. If you not do so, it will push you backwards each time you hit the rock, eventually rendering you unable to hit it anymore.
Earth eggs: You will need to to dig the dig spots on the ground to collect them. The dig spots will be identical to the dig spots of fossils, so you can't identify it until you dig up the item.
Wood eggs: Players can collect Wood eggs like the Leaf eggs from the trees. The difference is that you have to hit the tree with your axe, and after some hits it will drop wood eggs. Any tree that produces wood will also produce wood eggs.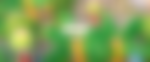 Sky eggs: Unlike others, this type of egg is the most difficult to collect. The only way to collect these eggs is by shooting Bunny Day balloons from the sky. The Bunny Day balloon will spawn more and will also move at a much faster speed than regular balloons.
ADVERTISEMENT
Article continues below this ad
These are the six types of Easter eggs which will spawn on everyone's islands every day during the Bunny Day event.
ADVERTISEMENT
Article continues below this ad
Was this information useful for you? Let us know in the comments down below.
Trending Stories