Animal Crossing: New Horizons Gummies in Japan Take Over the Entire Reddit Community
Published 06/18/2022, 7:31 PM EDT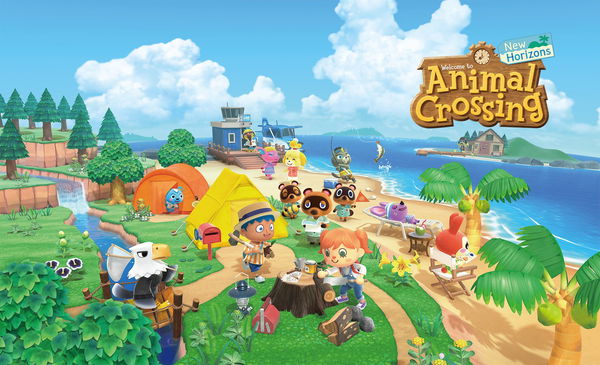 Animal Crossing: New Horizons is arguably the most popular Animal Crossing title for Nintendo. Not to mention, Nintendo even revealed that ACNH is the second-highest selling title for the Switch. Indeed, it's very impressive for a game to still sell over 1 million units after being released for two years, and New Horizons crossed has done significantly better than selling a million units.
ADVERTISEMENT
Article continues below this ad
The major reason behind ACNH's tremendous popularity is that Nintendo has designed the game for users to find it relatable. Moreover, as the months have progressed, New Horizons has become an important part of players' regular life. Now, fans love to include ACNH in every joyful occasion of their life.
Interestingly, one Reddit user recently shocked the community by showcasing the Animal Crossing gummies on social media. Indeed, several fans were amazed to see their favorite video game theme gummies. Continue reading to find out more about the community's reaction to the Animal Crossing gummies.
ADVERTISEMENT
Article continues below this ad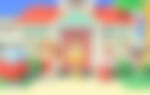 Reddit user shocks the community with Animal Crossing: New Horizons gummies
Owing to New Horizons' enormous popularity, several fans love to get their hands on special ACNH merchandise. Over the years, Nintendo has launched ACNH merchandise, including cosmetics, stuff toys, clothing items, candy products, and much more. Back in 2020, Bandai Candy introduced a few fan-favorite New Horizons villagers as candy products.
WATCH THIS STORY: Ranking The Highest Selling Dishes In Animal Crossing: New Horizons
Interestingly, the company also introduced another pack for ¥110 (about $1.04), which became the talk of the town in Japan. The pack included one of the possible 27 cards (20 featuring villagers and 7 featuring key art from Animal Crossing: New Horizons). Since then, Bandai ACNH theme candies became a hot topic in the community.
Recently, one Reddit user showcased this candy on Reddit and amused several fans. The company shaped the candies similar to five types of in-game fruits, namely, Cherries, Peaches, Pears, Oranges, and Apples. After watching the ACNH fruits theme candies, many users expressed their excitement for the candies.
ADVERTISEMENT
Article continues below this ad
One comment read, "Oooo I love them! Starts with the apple and ends with a nut sack. I want to try some now." Whereas, another fan said, " You know that little person on the left is me knowing these aren't in the US and I'm incredibly sad about that and disappointed like that little person."
ADVERTISEMENT
Article continues below this ad
What are your thoughts on these Animal Crossing theme gummies? Let us know in the comments down below.