Animal Crossing: New Horizons: H&M Ambassador Maisie Williams Showcases Her Sustainable Island
Published 04/16/2021, 2:50 PM EDT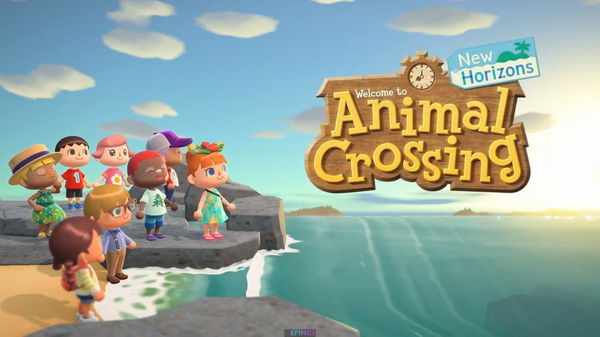 ---
---
Recently, IGN uploaded a video starring Maisie Williams. In the video, the television star showcases her sustainable Animal Crossing: New Horizons island. Williams rose to fame, playing the role of Arya Stark in the Game of Thrones series. She has grown to become the global sustainability ambassador for H&M. Their collaboration seeks to ensure that all H&M materials should be more sustainably sourced or recycled by 2030.
ADVERTISEMENT
Article continues below this ad
Keeping in mind her collaboration with H&M, Maisie has named her island the 'Loop Island'. Right beside the Able Sisters shop, she has a unique machine called the loop machine. While this machine does not actually function in-game, it serves as an homage to H&M's mission to recycle old clothes in order to produce new garments.
Maisie Williams' 'Loop' island in Animal Crossing: New Horizons
ADVERTISEMENT
Article continues below this ad
Later on in the video, we get a closer look at 'Loop Manor'. Here, you can find the headquarters of H&M where Maisie works on innovating new sustainable fashion prototypes. Connected to the headquarters is a penthouse where Maisie rests after a long day at the office. Furthermore, the penthouse features some of her favorite posters and her laptop, which she uses to stream.
ADVERTISEMENT
Article continues below this ad
Next, Williams gives us a look at her orchard. It is full of shrubs and bushes which stand alongside apple and pear trees. In addition to this, she has created a Wind Farm and solar panels. There is also a stargazing area decorated with a variety of purple flowers and star fragments.
Evidently, Maisie is all for sustainable energy and materials. Her island is a clear depiction of her goals as an H&M brand ambassador. For more videos of celebrities showcasing their Animal Crossing islands, tune into IGN's 'Summer of Gaming'. The event will also feature interviews with major game developers, award ceremonies, and much more.
This year, IGN is partnering with Ubisoft E3 2021. As a result, from June 12 to June 15 you can live stream the E3 event on IGN's website. Are you looking forward to more celebrity Animal Crossing island tours this summer? Let us know in the comments down below.
ADVERTISEMENT
Article continues below this ad