Animal Crossing: New Horizons – How Does Katrina's Secret Shop and Luck Work?
Published 11/11/2021, 10:26 AM EST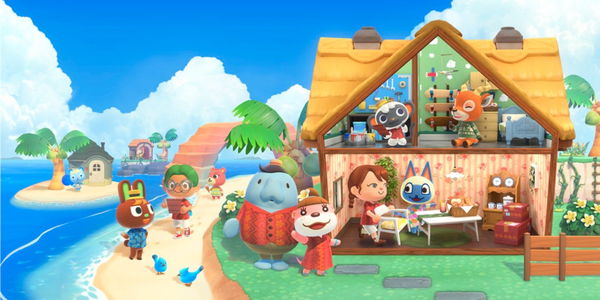 ---
---
With the release of version 2.0 for Animal Crossing New Horizons, fans can finally breathe a sigh of relief. The game is now blooming like a newborn butterfly who is ready to unleash its magic. The latest version has welcomed a myriad of familiar faces on the island, while the studio has also added a key feature, which was largely missing from the game.
ADVERTISEMENT
Article continues below this ad
Brewster has finally entered the game along with the Fortune Teller Katrina. She is a vendor on Harv's island, who excels in fixing your luck and showering good blessing on the player.
How does this new feature work, and what is the role of Katrina in the new update? Let's find out.
ADVERTISEMENT
Article continues below this ad
video source:  SwitchForce
Everything you need to know about the latest vendor of Animal Crossing: New Horizons
Luck is a great added feature in the Animal Crossing franchise, which can either help you or disappoint you. It adds a bit of an RNG, which can help you fetch better prices, find better items in scavenger hunts, and more. This fortune teller can look into her crystal ball and magically fix your bad luck for a small price of 1000 bells. The fortune feature works in 8 different ways involving both good and bad blessings.
Money (Good/Bad)
Friendship (Good/Bad)
Belongings (Good/Bad)
Health(Good/Bad)
Watch this story: Video Game Franchises Returning to Consoles
You can start off a day with either good or bad fortune, and if your luck isn't in your favor today, then there is 70% of it is better in the following day. Gamers will mostly face good fortune in the game, which will negate your propensity to visit Katrina.
ADVERTISEMENT
Article continues below this ad
This vendor can offer hints and clues about certain things that exist on the island. If the fortune-teller suggests bells will rain on you then the usual places of finding bells will now offer enhanced rewards.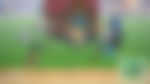 ADVERTISEMENT
Article continues below this ad
Good and bad fortunes can see villagers giving you gifts, you can gain friendship points, your tools may not consume durability, and more. Meanwhile, bad fortune can reduce random villagers' friendship levels, tolls might consume twice the durability, Kappn won't send you to the special island, so on.