Animal Crossing: New Horizons: How to Acquire and Sell Bell Vouchers
Published 08/11/2021, 11:14 AM EDT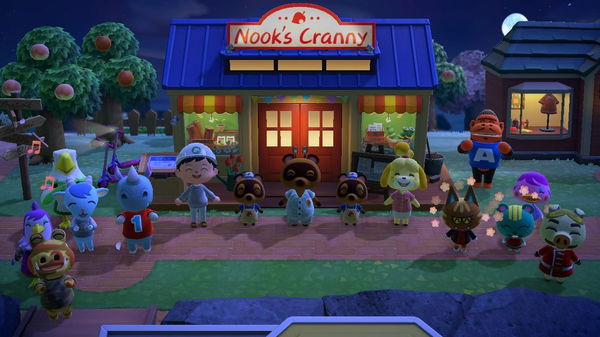 ---
---
Bells are essentially the major currency in Animal Crossing: New Horizons. They are required for almost any in-game purchase whether it be new furniture, clothing or just to travel to a friends island. Just as there is a plethora of ways to spend bells on Animal Crossing, there are also a number of ways in which you can earn them.
ADVERTISEMENT
Article continues below this ad
Bell vouchers are essentially coupons that you can trade in exchange for bells as and when you require them. In order to acquire these vouchers, you will first have to make sure that you have upgraded your Resident Services facility from a tent into a building. If you have completed this, head to the Nook Stop machine within the building. The machine will then give you an option to purchase a bell voucher for the cost of 500 Nook Miles.
Watch this story: Video Game Franchises returning to consoles
ADVERTISEMENT
Article continues below this ad
How to earn more bells using vouchers on Animal Crossing: New Horizons
ADVERTISEMENT
Article continues below this ad
Once you have acquired a bell voucher, you can then sell it to Nooks Cranny to earn 3000 bells. Thus, if you have managed to collect far more Nook Miles than you require and are short on bells, bell vouchers will be extremely useful. Although this is not the best way to earn bells on the game, it can be used as a last resort.
In addition to regular bell vouchers which are yellow in color, there are pink Dream Bell Vouchers. These were introduced into New Horizons with the version 1.4 update that bought the Dream Suite to the game. You will earn a dream bell voucher every time you upload your island to the Dream World. This can be done by sleeping on a bed inside your house following which your island will be saved on the Nintendo servers.
ADVERTISEMENT
Article continues below this ad
The next day you should wake up to receive a dream bell voucher from Luna in your mail box. The major difference between the Dream Bell voucher and the regular version is that the Dream Bell Voucher can be sold to Nooks Cranny for 5000 bells. How many bell vouchers have you acquired in Animal Crossing: New Horizons so far? Let us know in the comments down below. Trending Stories