Animal Crossing New Horizons: How to Celebrate Your Birthday With Villagers
Published 04/26/2021, 2:23 PM EDT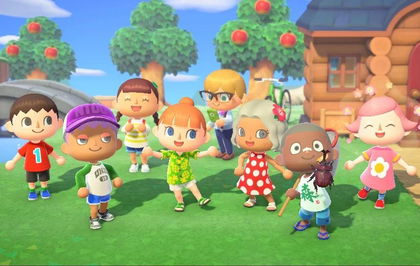 ---
---
Animal Crossing New Horizons is growing popular at a very rapid speed, primarily because of the flexibility it offers to the players. Even after a year of release, Animal Crossing New Horizons has been the hot topic of 2021 and has gained the attention of players around the world.
ADVERTISEMENT
Article continues below this ad
Naturally, the game's user base has devised several strategies to progress further. Furthermore, the developers try to bring regular updates to make the game more entertaining for its users.
Nintendo even allows the players to celebrate their birthday with villagers in New Horizons. It allows them to interact with NPCs, also known as villagers in the game. There are tons of villagers in ACNH, and all of them are very adorable. If you get lucky, you can even celebrate a villager's birthday on the same day as yours in the game.
ADVERTISEMENT
Article continues below this ad
How Nintendo lets players celebrate their birthday in Animal Crossing New Horizons
To every person, their birthday is a special day that they cherish from their heart. They celebrate it with friends and family wholeheartedly. Interestingly, Nintendo also lets you celebrate your birthday with other villagers, and there's a chance that your birthday will fall on the same date as the other two villagers on your island.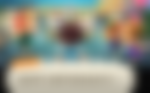 On your special day, your villagers will throw you a birthday party in the game when you log in. After logging, one of your villagers or your in-game best friend will be waiting for you outside of your house. Later, they will take you to their house, where two to three villagers will be there to celebrate your birthday.
In the room, there will be a cake placed at the center which you'll be able to blow out. The cake will later get replaced by a pinata and you will get several tries to hit it. After hitting the pinata, it will reward you with 10 birthday cupcakes that you can gift to other villagers who didn't make it on your birthday.
A birthday is a special occasion that you love to celebrate with your friends, and you can even send an in-game message to your friend on their birthday. You just have to visit their island a day before K.K. Slider visits their island and leaves a message with him for them. No matter the day, KK will visit your island to play "KK Birthday," and your message will display while he plays the song.
ADVERTISEMENT
Article continues below this ad
Villagers who have birthdays in the last week of April
22 – Phoebe
23 – Miranda
24 – Walt
25 – Bertha
26 – Kevin
27 – Katt
28 – Ava
29 – Coach
30 – Angus
ADVERTISEMENT
Article continues below this ad
Which villagers in New Horizons have their birthday on the same date as yours? Let us know in the comments down below.