Animal Crossing New Horizons: How To Get Rid of Villagers in the Best Way
Published 05/12/2021, 2:43 PM EDT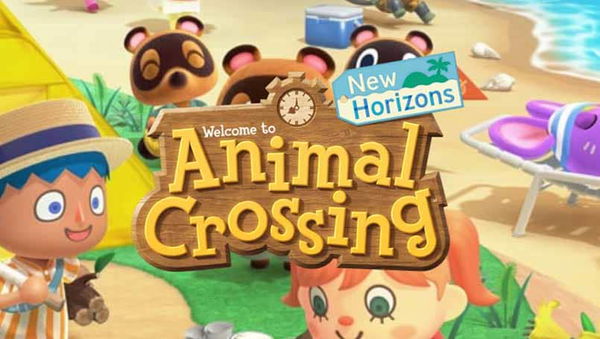 ---
---
Animal Crossing New Horizons introduces its players to some of the most adorable villagers who have their own unique personalities. The game has 397 villagers who can join your community, but the problem comes when you try to house them on your island.
ADVERTISEMENT
Article continues below this ad
In Animal Crossing: New Horizons, you can only house 10 villagers at a time. Well, here's the tricky part. If you plan to provide a positive environment for the people of your island, you will need to get rid of a few others who might create a hassle for them.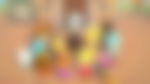 ADVERTISEMENT
Article continues below this ad
Also Read: Animal Crossing New Horizons: How to Get Rid of Villagers You Don't Like
How to get rid of villagers on your Animal Crossing: New Horizons island? 
There is a rumor circulating that you can't kick out the original members out of your island. Well, if at all that exists, you can always use your Amiibo card to do it.
Once you've decided which villager you are planning to get rid of, you just need not give any attention to him/her. Do not indulge yourself with them, or try to do any activity around them.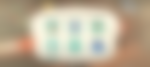 You could also try fencing their house. This will lock them out of their house, making them roam around the village and eventually leave it. 
While you do this, make sure you keep interacting with the other members of your island, who you don't want to get rid of. While this still can't hold back the villagers who are willingly trying to leave, you can at least be assured that you tried your best to keep them.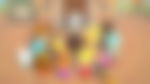 ADVERTISEMENT
Article continues below this ad
How to choose a villager for your island?
There are high chances that a villager from your friend's island might move into your island. So if you are trying to avoid such incidents, just make sure that you have your internet turned off. This way they can't move in and you get a chance to choose a villager particularly. 
There are also members on the campsite who might try to move in. You can go to residential services and discuss a resident with Isabelle. Here, you can complain about the animal on the campsite. We recommend you do this if you wish to get rid of them. You have only one chance of having this conversation to keep them from entering your island.   
ADVERTISEMENT
Article continues below this ad
While there are several other ways in which you can get rid of some villagers from your island, these are the easiest methods. Try them out and let us know how it worked for you in the comments below!
Trending Stories