Animal Crossing New Horizons: How to Get This Imperial Item Worth 1.2 Million Bells
Published 03/24/2021, 6:42 AM EDT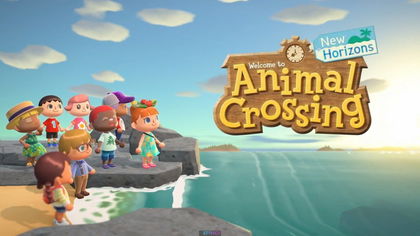 ---
---
Animal Crossing New Horizons revolves around earning bells by doing various tasks so that you can design your ideal island and portray your dream character model. The selection of items ranges from furniture to housewares and rugs to event-themed clothing and outfits. These are generally crafted or purchased in exchange for bells from Able Sisters or Nooks Cranny.
ADVERTISEMENT
Article continues below this ad
The royal crown is one of the most sought items in the game. Coming in at a whopping 1.2 million bells, it is an essential part of a player's royal outfit. It is usually people who have been playing the game for a long time that have multiple royal crowns.
In addition to this, they cannot always be purchased from a store as and when you want one. You will have to wait for it to be put on display at the Able Sisters shop. Alternatively, rare items such as the royal crown can also be purchased at the furniture section at Redd's Treasure Trawler.
ADVERTISEMENT
Article continues below this ad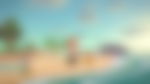 However, if you do not have a royal crown yet, here are some tips you can use to get an inventory full of them:
1 . Earn 1.2 million bells quickly in Animal Crossing
If you play Animal Crossing offline, this method will be the most effective for you. Firstly, you can earn 30,00 bells every day by regularly planting money trees, breaking rocks on your island, and collecting and selling the fossils buried across your island.
These money-making activities however refresh every day. As a result, you can fast forward your progress with this method by changing your Nintendo Switch's date and time settings to the next day. This way you can earn anywhere from 30,000-50,000 bells every time you finish this process.
2. Investing in the turnip stock market
Daisy Mae is an in-game character who will visit your island every Sunday attempting to sell you turnips. The aim is to buy these turnips for 90-95 bells each. If she does offer you a higher price, you can rewind your time settings to a few minutes before she arrives.
You can keep repeating this until you get a price you are happy with. The next step is to sell these the following Monday for a profit. You can also monitor trends in turnip prices on the website ac-turnip.com.
3.  Animal Crossing New Horizons: duplication glitch
For this method, you will require an online connection and a friend with a royal crown. The duplication glitch can be completed in 4 simple steps:
Step 1: Visit the dodo airlines booth and take a flight to your trusted friend's island.
Step 2: Once you land, begin to drop the items you wish to duplicate. The number of versions you can duplicate depends upon the number of items in your inventory.
Step 3: Set a timer of 2-2.5 minutes and drop your items for this duration only.
Step 4: Wait for the auto-save icon to appear (usually within 2-2.5 minutes of landing). Once the circle spins for the third time, press the power button of your Nintendo Switch.
ADVERTISEMENT
Article continues below this ad
Note that it is imperative you press the power button and not the home button for this glitch to work properly.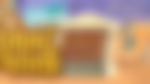 ADVERTISEMENT
Article continues below this ad
This glitch is not restricted to royal crowns and can be used for any in-game item. Do you already own a royal crown? Have these tips been helpful? Let us know in the comments down below.