Animal Crossing: New Horizons – How To Unlock and Obtain Exclusive Pocket Camp Items in the Nintendo Switch Game
Published 05/14/2021, 2:30 PM EDT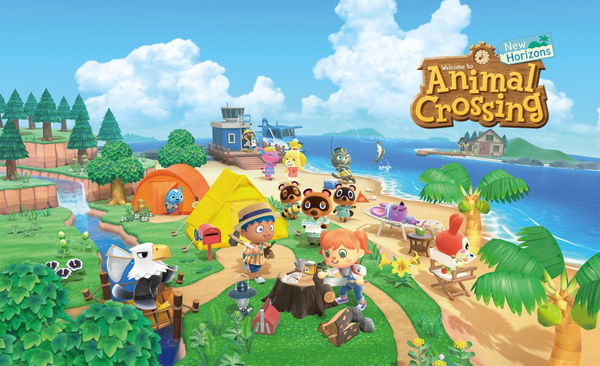 ---
---
Over the past two decades, Nintendo's Animal Crossing series has given rise to some of the most prominent social simulation video games. Released in March 2020, Animal Crossing: New Horizons is the franchise's most recent iteration.
ADVERTISEMENT
Article continues below this ad
Just a year after launch, New Horizons is already the second best-selling title for the Nintendo Switch. Accordingly, the game has received a lot of crossover content from hugely successful Nintendo franchises and other well-established companies.
The Mario-themed items and Sanrio amiibo cards are two such crossovers seen in the game most recently. Meanwhile, the promotional items themed on Pocket Camp are some of the very first pieces of crossover content to become available in New Horizons with its release.
ADVERTISEMENT
Article continues below this ad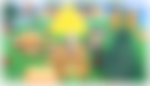 Those who have played Animal Crossing: Pocket Camp on iOS or Andriod devices can grab a bunch of special in-game items in Animal Crossing: New Horizons on the Switch. This article will guide you through every step required to obtain these exclusive items. Unlocking the special Pocket Camp items in Animal Crossing: New Horizons
The best part is even users who haven't played Pocket Camp can avail themselves of these unique items. All in all, it requires downloading the game and progressing up to a certain point.
A thing to keep in mind before starting the process is to have the Pocket Camp account linked to the same Nintendo account that the Switch profile is linked to. This can be done by logging into Pocket Camp, accessing the main menu on the bottom right, and then selecting the My Nintendo option.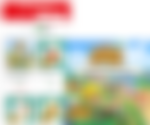 If the account linking process is complete, the available rewards will be displayed, including an ACNH Special Order Ticket. Also, those who play Pocket Camp get a bonus of 50 Leaf Tickets to utilize in the game. Click on the reward to redeem it free of cost.
Once redeemed, you'll receive a download code and it sums up everything that's needed from Pocket Camp. Now, it's time to get on your Switch. Head over to the eShop, and select the profile you will play Animal Crossing: New Horizons on.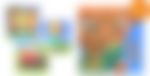 After that scroll down to the Enter Code section on the left side, type in your download code, and hit Redeem. A download will begin shortly after doing this. Finally, boot up New Horizons on any profile on Switch and you will find the Pocket Camp content automatically added to the game.
List of all the Pocket Camp items available in New Horizons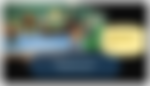 From this point, you simply need to visit the Resident Services Center on your New Horizons island and use the Nook Stop terminal. Access the Promotion tab from Nook Shopping, and you will see all the Animal Crossing: Pocket Camp items available to purchase.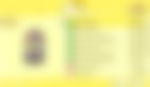 The Pocket Camp-themed items obtainable in New Horizons are as follows:
ADVERTISEMENT
Article continues below this ad
Brake Tapper
Campsite sign
Fortune-cookie cart
Market Place decoration
OK Motors sign
Pocket modern camper
Pocket vintage camper
OK Motors cap
Camper tee
OK Motors jacket
Pocket Camp phone case
You can order all these special items in exchange for Bells through the Nook Stop. They will be delivered to you by mail the next day and you can collect them from the mailbox outside your house.
ADVERTISEMENT
Article continues below this ad
Even if you don't play Pocket Camp yet are a completionist playing New Horizons on Switch, obtaining these exclusive crossover items is definitely worth it. Hopefully, this article helped in guiding you through all the necessary steps for the same.
Trending Stories