Animal Crossing New Horizons: New Wands Arriving in March
Published 03/02/2021, 7:08 AM EST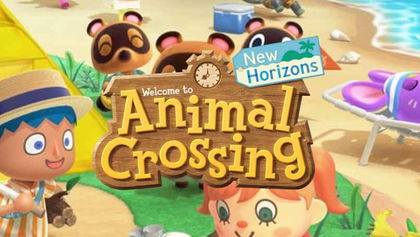 ---
---
The islands in Animal Crossing New Horizons beautifully depict a person's creativity and personality. Moreover, players can make tons of items to decorate their islands. Among those items, most players' first choice is to customize their avatar in the game. This is natural, since the easiest way to glam up your avatar is by customizing it.
ADVERTISEMENT
Article continues below this ad
However, it is very annoying to always look for nearby wardrobes or storage items to change the character's outfit. This is where wands come in action, quickly allowing players to select any outfit they like. There are several wands within the game with distinct color and amazing designs.
ADVERTISEMENT
Article continues below this ad
Upcoming new wands in Animal Crossing New Horizons
Players can select and save many kinds of outfits with a single wand. They can change into up to eight pre-saved items at a single time, and can also select different outfits using different wands. It works like the tool ring, which helps players select different tools.
Users can use different wands to save various outfits like seasonal outfits, bug hunting outfits, and much more. The developers have already released many wands for players, and to meet the staggering demand for these items, two new wands will also be available soon.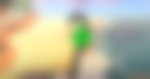 The first new wand that will make an appearance is the Shamrock wand. It will even have a lucky clover as a design, enhancing its beauty. It will release around Shamrock Day, which will be a part of the seasonal event in March. ACNH will celebrate Shamrock Day from March 10 to March 17, offering many Shamrock items and outfits.
Players can buy these items from Nook Stop or Able Sisters. It's likely that they will also find the DIY recipe for this item in bloom presents just like many other seasonal wands recipes.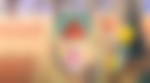 Nintendo itself revealed the second wand in the recent Sanrio crossover trailer. The new wand is quite similar to the pre-existing star wand in the game. However, the stems of the two wands allow players to differentiate them from each other. The wand showcased in the trailer is like the wand introduced in New Leaf, known as Kiki and Lala wand.
ADVERTISEMENT
Article continues below this ad
Sanrio update will come on March 18, and it's likely that we may see this wand appear during that period. Notably, Nintendo has not confirmed all these wands yet; this information is data mined. Therefore, take this information with a grain of salt.
ADVERTISEMENT
Article continues below this ad
Are you excited for these upcoming wands in the game? Let us know in the comments below.