Animal Crossing New Horizons Players Must Try These Creative Super Mario Design Ideas
Published 03/05/2021, 2:33 PM EST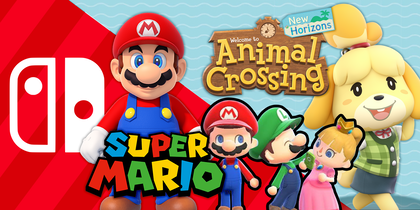 ---
---
The Mario items are finally here in Animal Crossing New Horizons. A lot of players are trying to create Mario themed islands using these new items. They can now don their creative caps and bring back all the nostalgic memories from Super Mario's universe back to their island.
ADVERTISEMENT
Article continues below this ad
There are over 33 items that players can order from Nook Stop in the game. Among those, there are some special items which can enhance the look of your island.
ADVERTISEMENT
Article continues below this ad
Customizable Mario Items in Animal Crossing New Horizons
Animal Crossing lets its user base express their creativity through the islands they build. The update 1.8.0a is no exception, having introduced a lot of items with which players can decorate their islands. However, most of the Mario items are not customizable, except the Shell, Large Mushroom Platform, and Small Mushroom Platform.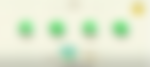 Users can customize the Shell, choosing between two colors: red and green. Surprisingly, a lot of players don't know that after spinning the item they can stop it and place it diagonally. This is an interesting feature, as not many items in the game can be placed diagonally.
Further, players can choose between red, blue and green for their Large Mushroom Platform. Blue would be an impressive choice since blue colored items are scarce in the game. Moreover, the Small Mushroom Platform can be customized to yellow, pink and green colors.
Warp Pipes and Floating Blocks
Warp Pipes is arguably one of the most favorite Mario items in the Animal Crossing community. This is because of the ease of teleportation it provides. In fact, as long as they have a flat surface on their island, users can place as many pipes as they like on the island.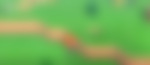 Now, these pipes are not very fancy, so some players may think that they ruin the look of their island. However, there is a way to work around that too. Players can hide the pipes by burying them with some terraforming around the pipes on the second layer. This way, anyone can enjoy the cool teleportation services this item provides without getting worried about ruining the aesthetic of their island.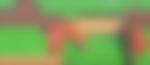 The second item which has gained a lot of users' attention is the Floating Blocks. The name of this item perfectly describes its purpose as well. These blocks can float in the sky, and many players are trying to decorate their island with these items.
ADVERTISEMENT
Article continues below this ad
Owing to their effectiveness, Floating Blocks will certainly remain a colossal hit among the community for a long time. In fact, some players are even building castles using these blocks!
ADVERTISEMENT
Article continues below this ad
Are you planning to use these items to decorate your island? Let us know in the comments down below.