Animal Crossing: New Horizons Releases New Island Tour Feature
Published 03/25/2021, 11:53 AM EDT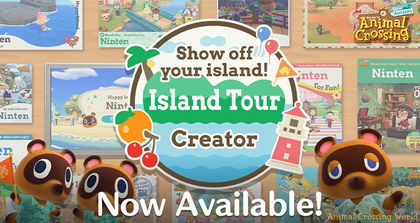 ---
---
Even after a year since its release, Animal Crossing: New Horizons has been the hot topic in 2021, having gained the attention of players around the world. It comes as no surprise that the one-year anniversary has bedazzled a lot of players. The primary reason for this sudden rise in popularity is all the new events that arrived as a part of the one-year celebration.
ADVERTISEMENT
Article continues below this ad
Moreover, Nintendo just launched a new Island Tour Creator service for all its users. Now, players can make a poster or trailer showcasing their beautiful island. Indeed, this is a pleasant addition, and all the players who have spent hours decorating their island will love it.
ADVERTISEMENT
Article continues below this ad
Island Tour Creator service in Animal Crossing: New Horizons
The Island Tour Creator is available as a web service at tanuki-kaihatsu.com. However, it can be accessed through any smartphone device and is not available in desktop. Users can choose either a poster or a trailer as a medium to showcase their island.
Furthermore, you can only upload pictures or videos from Animal Crossing media. In order to make a beautiful trailer, you may want to upload multiple videos. Naturally, the best way to capture some amazing insights of your island would be by recording gameplay videos in Nintendo Switch.
After pressing and holding the capture button, it will record the last 30 seconds. Therefore, you should showcase your island before using the capture button. While making a trailer, you will be asked to use any three themes for your island. Further, you will need to upload either three screenshots or one video per theme for amazing content. The themes will be: Photo Op, Museum, Fashion, Events, Home, Items, Faves, Neighbors, and Scenery.
After completing that, you have to add your island name with a tagline and dream address. In the end, a great quality video will be developed which you can download or share. Developers have also introduced a narrator voice which will narrate all your island features in the trailer.
Poster medium for showcase
ADVERTISEMENT
Article continues below this ad
Any players who don't like to showcase their island through video can make a poster of their island instead.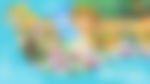 In order to make a poster, they have to select an in-game screenshot and one of the nine available frame designs. They can even change the color scheme of the frame and position or zoom the screenshot to the perfect angle they like.
ADVERTISEMENT
Article continues below this ad