Replicate Any Animal Crossing New Horizons Item Using This New Duplication Glitch
Published 03/22/2021, 12:19 PM EDT
We understand that it can be tedious to earn bells in Animal Crossing New Horizons. You need not worry about grinding the game for hours on end anymore. YouTuber YahTab has found a new duplication glitch that works even on the current version 1.9. Using this glitch, you can replicate an item as many times as you want without bearing any cost.
ADVERTISEMENT
Article continues below this ad
How to exploit the glitch in Animal Crossing
First and foremost, before getting to the glitch, make sure that you have at least one trustworthy friend who will help you take advantage of this glitch. The glitch essentially makes use of the autosave feature in order to trick the game.
ADVERTISEMENT
Article continues below this ad
Note that you can only duplicate as many items as you have in your inventory. That means if you have 2 royal crowns in your inventory, it will duplicate a maximum of 2, leaving you with 4 crowns in total.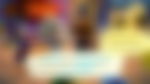 Step 1: Visit the dodo airlines booth and take a flight to your trusted friends' island.
Step 2: Once you land, begin to drop the items you wish to duplicate. The number of versions you can duplicate depends upon the number of items in your inventory.
Step 3: Set a timer of 2-2.5 minutes and drop your items for this duration only.
ADVERTISEMENT
Article continues below this ad
Step 4: Wait for the auto-save icon to appear (usually within 2-2.5 minutes of landing). Once the circle spins for the third time, press the power button of your Nintendo Switch. Note that it is imperative you press the power button and not the home button for this glitch to work properly.
If you have followed the steps correctly, once you have spawned back on your island, you should still have in your inventory all the items you had previously dropped. And when you visit your friends' island again, you should see the duplicated items dropped there. If you want this glitch done for you, you will have to ask your friend to follow the steps listed above.
ADVERTISEMENT
Article continues below this ad
Did the glitch work successfully for you? Let us know in the comments down below. Keep posted for more Animal Crossing news, glitches, guides, and more.