Animal Crossing New Horizons: The New Rarest Villager in the Game
Published 04/22/2021, 11:19 AM EDT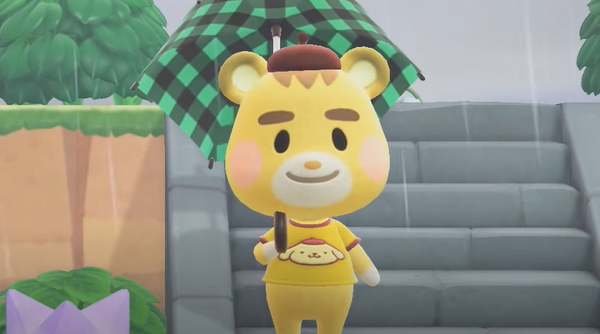 ---
---
Nintendo has developed Animal Crossing New Horizons in such a manner that every feature catches users' interest. It is a replica of everyone's regular life and even tests their creative skills. Moreover, it let users swim, talk to NPCs, catch bugs, fishes and travel across the island.
ADVERTISEMENT
Article continues below this ad
Indeed, players love talking to NPCs and adding them into their collection. There are many rare villagers in New Horizons, and most players rank these villagers on their personality and looks. However, the rarest villager got dethroned from his throne recently and another villager equipped the title.
ADVERTISEMENT
Article continues below this ad
The new rarest villager in Animal Crossing New Horizons
Raymond had equipped the rarest villager title for months, but recently, another villager took this away from him. The reason behind Raymond's popularity is that he's the only person with heterochromia; he has green and brown eyes. His unique personality makes him different from other villagers, and several players love Raymond for this.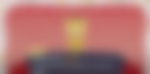 Since 2020, Raymond has always secured the top spots in most of the players' list owing to his unique and attractive eyes. However, this time, another Sanrio villager is now the rarest villager in ACNH. The Sanrio villagers are undoubtedly the rarest villagers in the game for now. They were only obtainable from the Sanrio amiibo cards that were available at Target a few months back, and not all players could get their hands on them.
Currently, these Sanrio cards are available online in the price range of $100- $17,000. As a result, not every New Horizons fan can get them in their collection and can only hope that Nintendo may release them soon again. Marty, a Sanrio villager, has become the rarest villager in ACNH as very few players got his Sanrio amiibo card.
ADVERTISEMENT
Article continues below this ad
He also has a unique personality and has made his own driving license. If you want a thrill adventuring villager, he is the one you should get in your collection. Unfortunately, you can't trade this villager among your friends, but you can trade Marty's furniture and add them to your house.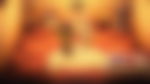 It would be best not to buy the Sanrio cards that are available online as most probably, you will get scammed and will lose your money. Hopefully, Nintendo will re-stock the cards again so that several disappointed fans can get them or it might make the villagers tradable among friends. Either way, Marty is now the rarest villager in New Horizons. If you have him in your collection, make sure to flaunt him.
ADVERTISEMENT
Article continues below this ad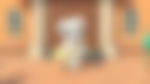 Trending Stories