Animal Crossing: New Horizons- Top 10 Underrated Villagers
Published 07/01/2021, 2:46 PM EDT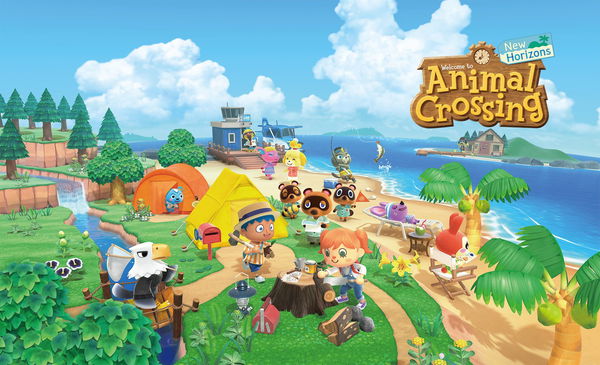 ---
---
Animal Crossing: New Horizons is one of the greatest games on Nintendo Switch. The major reason for the rise of the game's popularity is the vast community the Animal Crossing franchise has created in years. Furthermore, Nintendo has focused a lot on making New Horizons similar to users' actual life.
ADVERTISEMENT
Article continues below this ad
Other than its amazing graphics, music, and exciting gameplay, the NPCs also play an important role in the rise of ACNH popularity. We know the NPCs in New Horizons as villagers and you can build a friendly relationship with them. Nintendo lets you have 10 villagers as your island residents.
Many villagers, like Isabelle and Tom Nook, already have a huge fanbase in the community. Here are the top 10 underrated villagers that you should definitely consider adding to your collection.
ADVERTISEMENT
Article continues below this ad
Top 10 underrated villagers in Animal Crossing: New Horizons
Hazel
Hazel first debuted in the Animal Crossing series in Animal Crossing: New Leaf. She is a squirrel villager and has a sisterly personality. Furthermore, her fur is a light brown, almost peach color, and she has a red bob haircut. Hazel wears the Red Warmup Suit and carries the Sunny Parasol on rainy days.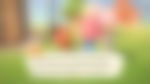 She gives players some fighting tips and teaches them ways to relax. Hazel also gives them medicine if a bee stings them. She has a very caring nature and treats players with respect.
Kid Cat
Kid Cat is a jock white cat villager with a red helmet. He is one of the five superhero villagers; the others being Agent S (No. 2), Big Top (No. 3), Rocket (No. 4), and Filly (No. 7). Kid Cat has a jock personality and has an interest in sports and bodybuilding.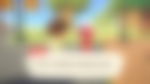 Although many players like him a lot but we do not see him in most players' villagers. Mainly because Nintendo limits players with only 10 villagers and most users like to invite only amiibo villagers to their islands. Furthermore, Kid Cat is one of the cutest villagers without his helmet on, thereby attracting players.
Benjamin- Laziest villager in Animal Crossing: New Horizons
Benjamin is a lazy dog villager in the Animal Crossing series. He is a yellow and white dog with very thick black eyebrows; moreover, he seems like a labrador retriever. He has a friendly nature and is easy to get along with because of his laid-back lifestyle.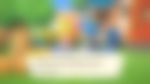 Benjamin usually gets along with every villager except jock villagers, who have a lifestyle of exercise and fitness, which conflicts with his lazy lifestyle.
Broffina
Broffina is a snooty chicken villager in the Animal Crossing series and is very adorable. She is featured on the cover of K.K. Moody and her hobby is music. She wears pink eyeshadow, red blush, mascara, and has red lipstick on the tip of her yellow beak.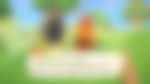 Furthermore, she has a snooty personality, meaning she likes to wear makeup and other cosmetics.
Anchovy
Other than Benjamin, Anchovy is another villager famous for his laziness. He is easy to get along with, just like other villagers who have a laid-back lifestyle.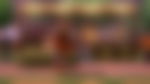 Anchovy is a lazy bird villager with brown, black, and tan feathers and he wears the Yodel Sweater. He will get along with other lazy villagers with whom he will talk about food, comics, or superheroes.
Beardo in Animal Crossing: New Horizons
Most players do not have a positive view of Beardo in New Horizons. He is a turquoise bear with a smug personality and a big brown mustache in the game.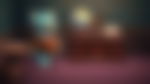 As a smug villager, he will get along with every villager but will have a slight dispute with cranky villagers. Moreover, he is very polite, kind, and gentleman-like.
Eunice
Sheep are not the most beloved animal species in New Horizons. They are very underrated and out of all the other sheep Eunice is the most underrated sheep of all. Eunice is a normal sheep villager and first appeared in Animal Forest.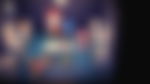 Eunice has a normal personality and frequently acts kind towards players. She has a good relationship with every villager but might have some conflicts with cranky and sisterly villagers. She is very adorable and her initial catchphrase is lamb chop, which is super cute.
Nana- Super cute monkey in Animal Crossing: New Horizons
Another villager who is very underrated and has the same normal personality as Eunice is Nana. Nana is a pink monkey with a tan face and indigo ear insides and had her first appeared in Wild World.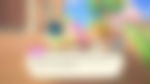 Being a normal type of villager, she will wake up at 6:00 am and is easier to befriend than most. Nana might have some conflicts with only cranky and sisterly villagers just like any other normal villager.
Pate
Pate is a peppy duck villager in the Animal Crossing series and her hobby is fashion. She is a blue-gray duck with big pink cheeks and short brown hair. Moreover, unlike other villagers, she will rarely be discouraged from doing anything, including the usual hobbies.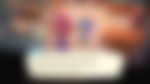 Pate will be on good terms with every villager but she may annoy and upset cranky and snooty villagers, whose personalities differ from hers.
Tad
ADVERTISEMENT
Article continues below this ad
Many players already love Tad a lot but he still does not receive much recognition among the community that he should have. Tad is a simple green frog villager and has a jock personality. Having a jock personality means that he has an interest in sports and bodybuilding.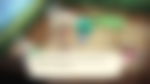 Just like other jock villagers, he is hyperactive and motivated. Furthermore, he gets along with peppy, cranky, and sisterly villagers, but conflicts with the laid-back lifestyle of lazy villagers mainly because of his hyperactive background.
ADVERTISEMENT
Article continues below this ad
WATCH THIS STORY: Top-Selling PlayStation, Xbox, and Nintendo Consoles of All Time