Animal Crossing: New Horizons: Top Five Spring Items in the Game
Published 04/01/2021, 3:31 PM EDT ---
---
Animal Crossing: New Horizons lets its users enjoy the spirit of every season of the year within the game. Currently, players are celebrating spring in the game. The most sufficient way to enjoy any season in New Horizons is by decorating the island based on the current ongoing event's theme.
ADVERTISEMENT
Article continues below this ad
Indeed, there are tons of amazing items that players can use to give their island an aesthetic spring look. Here are the top five items that will enhance the look of your island.
ADVERTISEMENT
Article continues below this ad
Top five items to give the best spring look in Animal Crossing: New Horizons
Wooden Stool
Wooden Stool is a DIY item which can be obtained either from a peppy villager, bottle from the beach, or from one of the mystery islands. The best thing about this item is that it's customizable. You can customize the woods on the stool, its fabric color, and even choose to have no fabric on the top.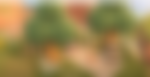 Moreover, you can use your custom patterns or stable pattern if you unlocked those. This will help enhance the item's beauty to the next level.
Umbrellas
After Nintendo introduced the new customization option, creators can express themselves more and more. Umbrella has the same role as it has in our day-to-day life. However, it can be used as a decorative item and with all the customization options, this item is attracting a lot of players.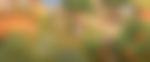 Furthermore, there are more umbrella items which can be purchased from Nooks Cranny and there are some DIY recipes available in New Horizons. You can put this item besides the blanket, wooden stool, or cushion for best results.
Garden Wagon best spring item in Animal Crossing: New Horizons
Undoubtedly, most players' favorite spring item would be the Garden Wagon. It's another DIY item which can be obtained from a peppy villager, or bottle from the beach. There are up-to four customization options available with Garden Wagon, and all four are exquisite.

This item can easily fill a larger empty area and will also enhance the area's overall look. Interestingly, it can also fill an empty cliff.
Coffee cup and kettle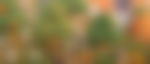 These both are exquisite items and can be put anywhere on a table or cushion. Mostly, the coffee cup is an item which a lot of players use to decorate their islands. These items help in giving a very strong spring vibe. Both these items are catalog items and have several variations that anyone can get.
Rocking Chair
ADVERTISEMENT
Article continues below this ad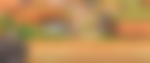 Rocking Chair is another item which gives spring vibes. You can even place the coffee cup on a wooden stool near it and enjoy sunset while relaxing on the chair. You can place this item near your picnic spots and near villagers' houses for best results. There is even a white version of the chair available so you can get your hands on it if it fits your personality.
These are the top five spring items that everyone should have in their islands. Let us know in the comments if you think some other item should have made it on this list.
ADVERTISEMENT
Article continues below this ad