Animal Crossing New Horizons: Top Ten Ways to Build an Attractive Museum
Published 04/06/2021, 11:50 AM EDT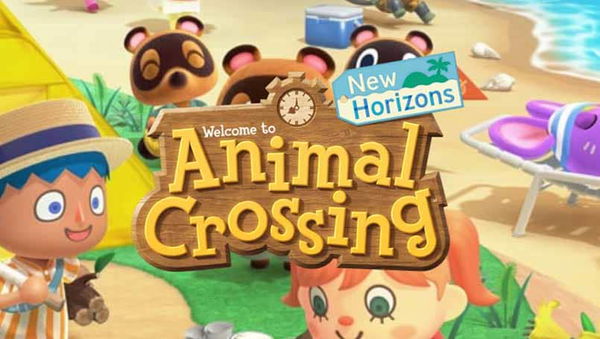 ---
---
Designing personalized islands in Animal Crossing: New Horizons is indeed a lot of fun. Players can mold every single section of the island, as per their desires, and also elect to invite particular villagers. This freedom to build anything attracts creative people towards this Animal Crossing title. Naturally, it also became the most successful title for Nintendo Switch by garnering a massive fanbase.
ADVERTISEMENT
Article continues below this ad
There is a wide range of amazing player-made islands, and each has something unique to offer. Let's take a look at some of the best museums that significantly enhance the beauty of your island.
ADVERTISEMENT
Article continues below this ad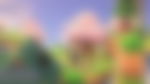 Best ways to build beautiful museums in Animal Crossing New Horizons
According to YouTuber Lex Play these 10 ideas of museums will certainly blow your mind. The title has so far sold over 31 million copies the world over, and the YouTuber has uncovered her favorite builds for museums. Each one is unique in its own way and is certainly an original idea from the island owners.
Sunken museum: This beautiful idea of the museum makes use of an elaborate level glitch that allows you to build sunken buildings. The creator of this island has also invested in a lot of floral items, with trees and terrain that goes well with this format.
Tropical museum: The creator has taken inspiration from old-school tomb raider games and captured it accurately. The island's owner has also beautifully designed the entrance with stones and a jungle bridge, and adequate decorative items that complement the theme.
Tent museum: You can elect to keep the museum in its tent version, which also looks pretty cool. The creator of this museum has come up with an amazing jungle theme with an outdoor design to blend with the tent museum elegantly. It contains a beautiful stone bridge, floral decoration, and rock garden statues.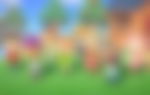 Suburban, jungle, and remote island ideas for your museum
Grand suburban museum: This idea seems to be inspired by movies. It takes advantage of massive space with expansive garden areas, floral designs, a central fountain area, and rock statues.
Rain forest museum: Turning away from the city, a jungle museum is also quite pleasing to the eye. The creator has added beautiful jungle pathing, tress and a central lion statue on a pond, and shell lamps in their museum.
Remote island museum: The creator of this museum idea has made use of a popular build within the community. The creator has put the museum on a remote island, surrounded by water bodies, and hop-hop rocks. Visitors can use the jump function to hop across to access this beautiful museum area. This idea seems very creative and a fun addition that organically inserts a small activity.
video source: Lex Play
Winter, Statue, city and more ideas for building Animal Crossing New Horizons museum
City museum: This idea truly makes the museum seem like a research center. These things can be found within massive cities, and the creator has adequately designed to the surrounding area to capture the feeling.
ADVERTISEMENT
Article continues below this ad
Statue garden museum idea: An elegant area to erect your museum within the statue garden. The creator has also elaborately designed the front adjacent section with ponds and open library areas.
Winter museum: This museum has a rather clean design. It takes advantage of a massive open area, which is not cluttered by decorative items and carries a cleaner look. It showcases a massive fountain in the center with snow trees and a small gift shop on the left.
Castle museum: Your museum is a building, and you can use it as one. The creator of this museum idea has dedicated a huge area to build an elaborate castle idea with fake buildings and towering silo structures. This idea is the best one among its compeers, as it gives the museum a rather royal look.
ADVERTISEMENT
Article continues below this ad
Refer to the aforementioned video to check out each museum build that has been mentioned. These creations can serve as a great inspiration tool that will help you come up with your own amazing museum idea.
Trending Stories