Animal Crossing: New Horizons – Valentine's Day Event History and Limited-Time Items Available
Published 02/14/2021, 4:17 AM EST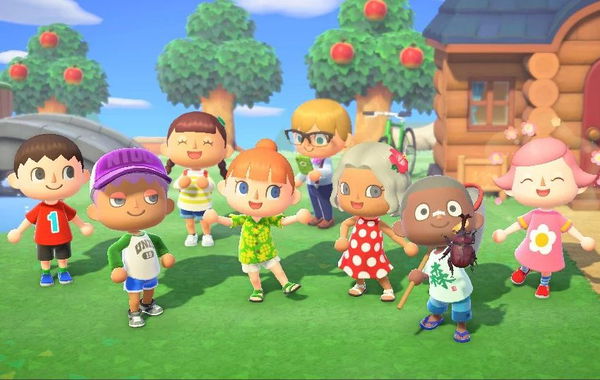 ---
---
Valentine's Day is here, and most of the popular titles have geared up to celebrate the occasion of love and affection. For fans of the Animal Crossing franchise, they can celebrate the special day on their New Horizons islands, thanks to the recently released late-January update.
ADVERTISEMENT
Article continues below this ad
Similar to other mini seasonal holidays, players can avail themselves of some themed items in-game. By heading over to Nook Stop or accessing the Nook Shopping app, players can navigate to the seasonal events tab and check out all the regional holidays currently occurring in Animal Crossing: New Horizons.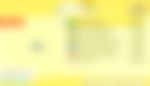 ADVERTISEMENT
Article continues below this ad
Limited-time Valentine's Day items available in New Horizons
Several exclusive items associated with the respective holiday will be on display. A couple of limited-time items are available for Valentine's Day, including chocolate hearts and heart-shaped bouquets. A cool detail regarding these two items is that they come in a variety of colors and designs.
First, the chocolate hearts are available in designs of dark, white, milk, and strawberry chocolates. Meanwhile, red, black, purple, pink, white, and yellow are the different colors the heart-shaped bouquets are available in. A distinct design for each item rotates in and out of the store every day.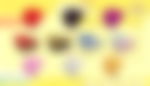 The January update added these seasonal items, and they have been available since February 1. Being exclusive and themed items, players can order them until Valentine's Day on February 14. Therefore, players only have so much time left to collect these items for gifting their friends or villagers and celebrating the special occasion.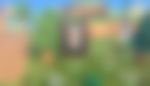 Valentine's Day event history in the Animal Crossing franchise
Besides discussing Valentine's Day items available in-game, content creator Mayor Mori spoke about the history of this mini seasonal event in the Animal Crossing franchise and what has changed in New Horizons compared to the previous titles.
For instance, in the original Animal Crossing title, a bunch of villagers would send the player Valentine's Day letters along with gifts based on their mutual friendship level. Meanwhile, in City Folk, players witnessed a brand new mechanic. Brewster would sell hot chocolate as a Valentine's Day special instead of the regular coffee at his famous Roost Cafe.
ADVERTISEMENT
Article continues below this ad
Finally, these features carried over to New Leaf along with some additional ones. Besides experiencing the aforementioned Valentine's Day activities, players would receive a letter from Isabelle with a chocolate cake and a present from their mom.
The Valentine's Day items available in New Horizons are quite similar to those in the previous titles. Unfortunately, one cannot receive presents from villagers and hot chocolate from Brewster in New Horizons. However, it's still good to see this special occasion finally feature in the latest title as a small seasonal event.
ADVERTISEMENT
Article continues below this ad