Animal Crossing : New Horizons – Visiting Islands on Dream Suites is a Must for Beginners
Published 09/16/2020, 11:08 AM EDT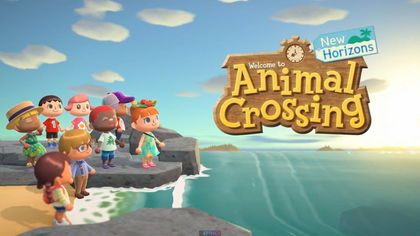 ---
---
Animal Crossing: New Horizons is a fun and stress-relieving game published by Nintendo for the Nintendo Switch. It is based on the interaction between players and the animal residents in the game. The players get to structure and create their own island with the help of these animal residents, who specialize in their own fields of interest.
ADVERTISEMENT
Article continues below this ad
The game is based on progress. However, players can decide their own pace to move ahead in the game. There is no competitive rush and makes the gameplay simple.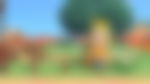 ADVERTISEMENT
Article continues below this ad
Animal Crossing: New Horizons follows a real-time clock and calendar
Real-time clocks and calendars imply that  24 hours in a day are counted equally inside the game, irrespective of the player's presence.
This also extends to seasons and activities in the game that are based on real life.
As players experience changing seasons, they are able to partake in exclusive activities based on these seasons. Hence, logging in more frequently might help in witnessing more real-time changes that occur in the game.
Performing certain activities also give players in-game rewards. However, players are free to customize their goals and routines.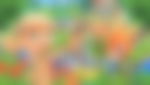 Animal Crossing: New Horizons lets users explore and develop
The island is a very huge landmass with a lot of new things to explore.  In the beginning, even sticks and anything that falls from the trees are valuable to players.
Catching bugs and fishing are also basic activities which help in the progression of time. There are various characters with whom players can interact and expect to learn a lot of new things about the island.
Players get 50 custom design slots to create and store their innovation. They can customize flooring, wallpapers, furniture, and much more. Players are also free to build their homes and place buildings in areas of their choice.
The in-game store provides everything from house decor, seeds and plants to even tools that help in other activities.
Should players visit other Islands on dream suites?
No doubt, innovation, and style are very personal to every person. Also, Animal Crossing: New Horizons has focused on giving more and more space to its users.
However, as a beginner, players might need guidance for their next projects. Dream suites are specifically designed to provide players with inspiration.
ADVERTISEMENT
Article continues below this ad
Visiting more and more islands adds to the innovative ideas that can be shared across different islands. A beginner might find just the perfect inspiration to create their dream island.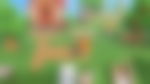 ADVERTISEMENT
Article continues below this ad