Animal Crossing: New Horizons: What Fans Want to See From the 2.0 Update
Published 05/17/2021, 1:15 PM EDT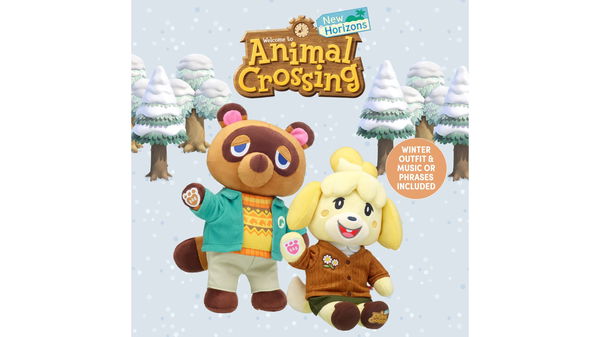 ---
---
Recently, a lot of rumors surrounding the version 2.0 update for Animal Crossing: New Horizons have been floating around. While the next update has not officially been confirmed as version 2.0, it is the only logical progression from the last update version 1.9.0.
ADVERTISEMENT
Article continues below this ad
In his recent video, Animal Crossing Youtuber, SwitchForce analyzes some fan predictions for the upcoming update. A large portion of the Animal Crossing community seems to think that we will be getting a second island with the new update. However, SwitchForce debunks this quickly explaining that the game is not built to incorporate this.
Another commonly requested feature is the return of mini-games. Animal Crossing: New Leaf in particular introduced Tortimer's summer island, on which players could take part in several mini-games. This will help to enhance the online experience in New Horizons.
ADVERTISEMENT
Article continues below this ad
Many players do not think twice before initially naming their New Horizons island. This leads to them regretting a silly name they may have chosen when they finally get hooked onto the game. Therefore, SwitchForce wants to see an island renaming feature with the upcoming update.
What Animal Crossing: New Horizons fans want to see with the 2.0 update
Building upgrades are something Animal Crossing fans have wanted for some time now. The lack of building upgrades in New Horizons as compared to New Leaf has left fans wanting more. SwitchForce talks about the possibility of more upgrade options for landmark locations such as the Able Sisters' shop, Nook's Cranny, and the Museum.
ADVERTISEMENT
Article continues below this ad
Villagers in Animal Crossing are one of the most important and unique aspects of the game. This could be enhanced greatly by giving them different personality traits and more variation in dialogue. In addition to this, fans would also like to see more items added to the museum. This way, they will have more items to collect and add to their inventory.
Lastly, SwitchForce wants to see the enhancement of new elements that were added to New Horizons. This includes the airport, terraforming, and DIY crafting items.
What do you think the Animal Crossing: New Horizons 2.0 update will bring? Let us know in the comments down below.
ADVERTISEMENT
Article continues below this ad