Animal Crossing New Horizons: Why K.K. Slider Is a Musical Genius
Published 04/18/2021, 12:16 PM EDT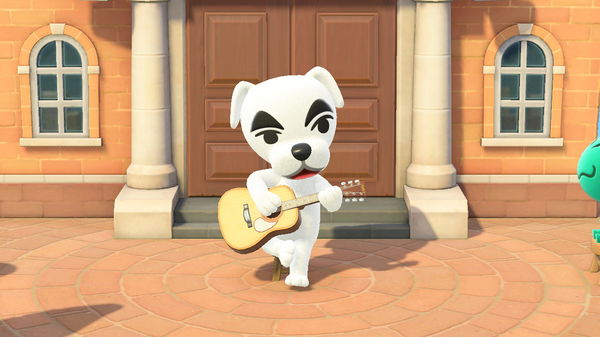 ---
---
Animal Crossing New Horizons is the fifth title in the Animal Crossing franchise. Currently, New Horizons is at the center of attention of every Animal Crossing fan. It recently celebrated its one-year anniversary, and a lot of players are expecting the next update to be a game-changer.
ADVERTISEMENT
Article continues below this ad
Moreover, they are expecting many characters to reappear in New Horizons in the next update. There are tons of NPCs in the franchise, and several of them hold a special place in fans' hearts.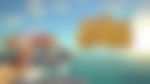 ADVERTISEMENT
Article continues below this ad
The reason behind K.K. Slider's popularity in Animal Crossing: New Horizons
Nintendo lets users interact with NPCs, also known as villagers in New Horizons. There are many villagers that made their appearance so far, both in ACNH and other Animal Crossing games. There are many fan-favorite villagers like Isabelle, Tom Nook, Judy, and much more. K.K. Slider is another character that makes this list and has appeared in other Animal Crossing titles as well.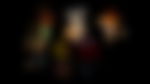 Most of the players recognize and love him because of his amazing musical skills. He performs to the townsfolk, through live performances and purchasable in-game albums. Slider plays the guitar for players and townsfolk, and later players get a virtual copy of the song that can be played on a radio in their home.
K.K. Slider plays the same role in all Animal Crossing titles except in New Leaf where he also takes the role of a DJ and calls himself DJ K.K. In New Horizons, K.K. Slider only appears on the island after it receives a three-star rating. After that, he will appear every Saturday and will play songs for them.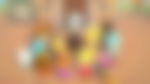 ADVERTISEMENT
Article continues below this ad
Once finished, he will slide a song into the player's pocket, but they can only receive one song every week. Moreover, users can change their in-game mood and let Slider play the song based on their current mood. He has an exquisite voice, and the song seems like a blessing to the ears.
Overall, all of his songs are amazing and feel very refreshing. These are some of his songs that can certainly make your day.
K.K. Adventure
K.K. Disco
Go K.K. Rider
To The Edge
Rockabilly K.K.
I Love You
K.K. Jongara
K.K. Metal
K.K. Cruisin
Bubblegum K.K.
ADVERTISEMENT
Article continues below this ad Trending Stories