"Ant Elite Rocked Your Sh**" – Xbox Community Mocks Fan For Bringing Back Hilarious Halo 4 Glitch
Published 12/26/2021, 2:28 PM EST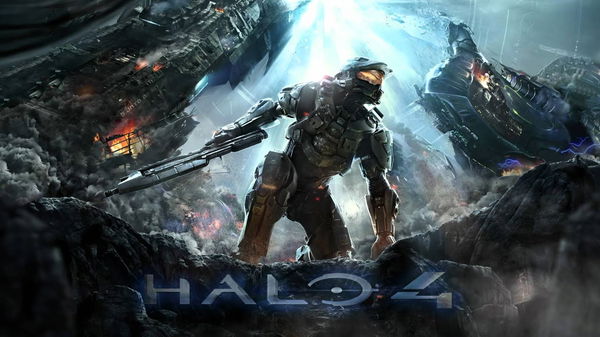 ---
---
Fans fondly remember the peak days of Halo 4. While the title is not as popular as its predecessor, the game does have its fair share of fun moments. Players and fans of this iconic series frequently revisit the game. However, it looks like this one player was blasted by something a bit more than nostalgia.
ADVERTISEMENT
Article continues below this ad
Halo player gets fragged in hilarious fashion
The Covenant is a hostile faction that appears in Halo 4. It works as a religious fanatic splinter group. It is up to the player who fills the boots of Master Chief to combat this evil organization. However, during one of the missions, the player is faced with a new adversary in the form of a returning glitch.
ADVERTISEMENT
Article continues below this ad
No, the Covenant has not harnessed new shrinking technology. This is, in fact, a glitch.
At first glance, it appears that the Covenant is now invisible. Only their guns can be seen. However, the members of this theocratic military organization are not in fact miniature. Adding on, this is not just a one-off incident either. Nor is this an Easter egg or feature. While the idea of smaller enemies does seem unique, this is not the case. This occurrence is just, as has been mentioned before, a glitch.
Watch Story: Most Hated Features of Fortnite Chapter 2
The glitch is not mission-specific. Moreover, this glitch does not change any of the enemy's attributes. The damage they can tank is the same. Additionally, they can do as much damage as they do while in normal size as well. The only difference is their size.
ADVERTISEMENT
Article continues below this ad
This, however, has its own implications. On account of being miniature, the hitbox of the enemy is shrunk as well. What this means for the player is that they need to be much more precise with their shots. This leads to a more challenging, albeit fun experience for the player.
The user posted this bizarre experience on Reddit, to which fans had plenty of reactions.
ADVERTISEMENT
Article continues below this ad

A user poked fun at the player saying, "Ant Elite Rocked Your Sh**."  These interactions are fun but can get annoying at times, as locating the enemy is a bit challenging. As it stands, the older Halo games have much more hidden gems than previously thought. With the release of Halo Infinite, it might be worth revisiting this title.