Apex Legends Bug Gives An Overpowered Advantage To Horizon Against Wattson's Defense
Published 03/30/2021, 3:12 PM EDT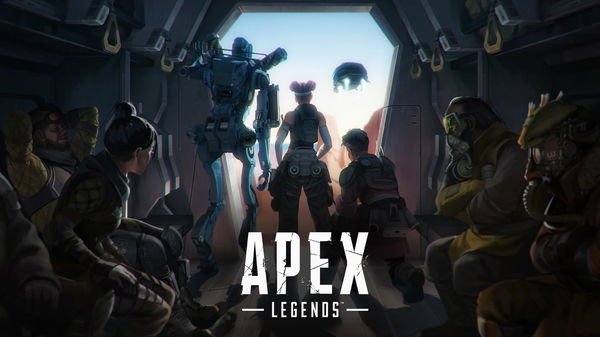 Over two years, Apex Legends has established itself as one of the most consistent Battle Royale games. Respawn Entertainment takes the game to a whole new level with regular updates and content drops. However, like most other games, Apex Legends has also faced its share of trials. Players face new glitches and bugs after almost every update, but Respawn Entertainment is quick to fix the issues almost as soon as players reveal the difficulties.
ADVERTISEMENT
Article continues below this ad
The studio rolled out the most recent major update on March 15. The patch fixed bugs that tampered with Heat Shield audio, Loba's Tactical Ability, and more issues. However, there is a possibility that developers unknowingly messed with another perfectly fine portion of the game code during the patch. Recently, a bug that makes Horizon undefeatable against Wattson's defense is stressing the Apex Legends community.
ADVERTISEMENT
Article continues below this ad
ADVERTISEMENT
Article continues below this ad
Wattson's Shields no longer stops Horizon's abilities in Apex Legends
As reported by GamesRadar, developers are yet to confirm which Legend is causing the trouble here. Was Wattson's Shield unknowingly nerfed to an extent that it almost does not exist? Or did Horizon's Tactical and Ultimate abilities get a super nerf that paralyzes the defense?
ADVERTISEMENT
Article continues below this ad
Since earlier or mid-March, some players faced issues when Wattson and Horizon fought head-to-head. It was not until later in the month that a majority of the community agreed upon the same. Talks and posts surfaced on various social media showcasing the bug. An Apex Legends fan shared a video on Reddit, demonstrating the unreliability of Wattson.
Horizon's tactical and ultimate ability pulls enemies into a tornado and black hole respectively, which already is an overpowered Legend. To counter Horizon's power, Wattson's Defensive Pylon ability places a set of wiring that acts as a shield against enemy attacks. The defense usually stops bullet attacks and other abilities. However, as seen in the video, even in the shield's presence, Horizon's abilities sustain.
The game saw another minor patch update on March 29. We are unsure if the update fixed the issue yet or Respawn needs to roll out another fix. Considering the mention of the disability all over the game's Reddit and other socials, it will not be long before developers fix the issue.
Who is your favorite Legend in the game? Let us know in the comments below.