Apex Legends Celebrates 2 Year Anniversary by Paying Homage to the Fans
Published 02/11/2021, 1:59 PM EST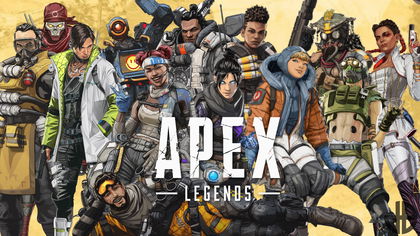 ---
---
Gone are the days when Kings Canyon was the only map in the franchise with a tiny roster of characters. Those times have now become an important part of Apex Legends history as the franchise continues to evolve. The title in its long, arduous journey to the top, has finally completed 2 years.
ADVERTISEMENT
Article continues below this ad
To celebrate the momentous occasion, developers found a unique method to celebrate its second anniversary. Through the official YouTube channel, developers paid an emotional tribute to the community for their continued support.
ADVERTISEMENT
Article continues below this ad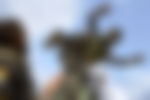 Apex Legends shares a tribute video to celebrate the 2nd anniversary
The developers of Respawn Entertainment took up this game as a passion project. Learning from the previous 'Titanfall franchise', they were now aiming to create a Battle Royale game set in the same universe. This project turned out to be one of their biggest offering, as its premier season saw the title earn a massive fan following.
The game indeed went through ups and downs in coming seasons as the competition in the genre grew stiff. Respawn had to fight against major titles like Fortnite, Warzone and others to keep their title relevant. This led to the game going through days of slump, where it's popularity dropped considerably. However, loyal fans of Apex Legends continued to support the title, and they never left its side despite rough days.
The developers acknowledged fans' vital contribution that enabled them to face these difficult situations. With the second anniversary coming up, the developers are using this opportunity to offer a word of thanks to the community for their devotion.
Video source: official Apex Legends channel 
Apex Legend has changed through the years
ADVERTISEMENT
Article continues below this ad
The title has now grown into epic proportion with memorable LTM enriching the gaming experience. In its 2 year-long journey in the Apex Games, players have seen their favorite maps getting a rework while new legends were also introduced. This continued growth of the title and routine content update with each season has significantly expanded the roster of characters and map.
The game now brandishes three Battle Royale maps with 16 characters who harness unique abilities. This has granted the game its much needed depth.
Season 8 has totally revamped everyone's favorite map, King's Canyon, and it is safe to assume that World's End could see a facelift as well. It is a possible route the developers can take, as it will offer new content without expanding the roster of maps.
ADVERTISEMENT
Article continues below this ad