Apex Legends Dev Teases Release of New Content Without Spilling the Beans
Published 03/29/2021, 11:17 AM EDT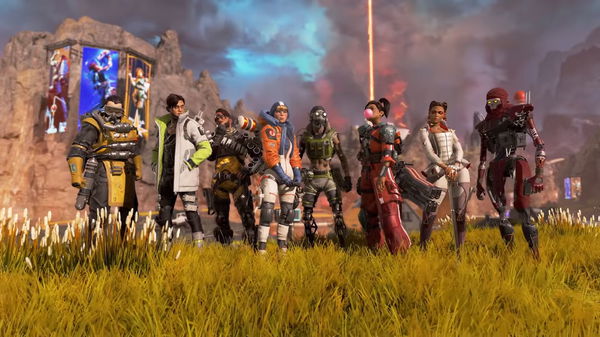 ---
---
Throughout its two-year journey, Apex Legends has sustained its position among the most popular battle royale titles in the gaming market. The game has continued growing substantially as its player base expanded by 30% in the past year, according to EA. Besides, the battle royale from Respawn regularly ranks among the top-10 titles in terms of Steam player count and Twitch viewership.
ADVERTISEMENT
Article continues below this ad
Apex Legends esports is also on the rise with the recent announcement of the ALGS Championship. Featuring a $1 million prize pool, this ultimate tournament will serve as the epic culmination to the maiden Global Series season for the battle royale. While the future seems bright for Apex's competitive scene, the game is also witnessing an increased interest at present.
Recently, Apex Legends surged past the 200k concurrent viewership count on Twitch. Much of this feat is attributed to the Winter Circuit Playoffs, which took place on March 27 & 28, and the availability of Twitch drops during the event. Fans flocked to watch the best teams compete and earned exclusive cosmetic rewards based on how long they watched.
ADVERTISEMENT
Article continues below this ad
With a significant viewership invested in Apex Legends esports, it is rewarding for the pro players who have dedicated themselves to the grind as well as the developers who created the game. And one Respawn dev couldn't help but express their excitement for the future.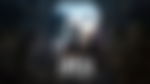 Respawn dev's subtle hint about future content release has hyped up the Apex community
Principal animator at Respawn Entertainment, Moy Parra, teased their future plans for the game, without giving much away. Replying to NiceWigg's tweet regarding Apex Legends going beyond 200k viewers on Twitch, he said, "And wait until we release… Oops, can't say".
While Moy didn't mention any specifics, his response was enough to hype up the community. Fans poured in with their theories of what features could be released for the game in the coming months. Many believed the dev hinted at the impending arrival of a new arena game mode. Others came up with the features and changes they felt could become a part of the battle royale.
A 3v3 TDM-style multiplayer mode has been a rumored addition for a while, after being previously leaked by credible dataminer Shrugtal. Datamined information also points towards a potential map update for Olympus, similar to the Kings Canyon changes in Season 8. Besides, recent leaks revealed the playtest abilities of a new character Blisk, indicating the Titanfall series' antagonist could become a Legend someday.
Meanwhile, the Apex Legends x Chinatown Market collaboration is on its way soon, and some other events like War Games and Golden Week Sale are supposed to happen before this season concludes. Fans of Apex Legends can look forward to a range of exciting content as the player base expands
Every Apex Legends season usually ushers in a ton of new content. It also brings in a batch of buffs and nerfs, alongside other gameplay improvements. However, there is barely any official input surrounding the expansions of the upcoming season at this moment.
The subtle tease from Moy Parra shows the dev team is excited for the journey ahead and so is the player base. Here are some responses to the Respawn dev's tweet from hyped-up fans.
Cross progression, arena mode, ranked changes, new legend, meta changes to nerf the spitfire and repeater, and last but not least,….. Season 3 worlds edgeeee

— KingPapicito (@KingPapicito) March 28, 2021
Loba's tactical fix i know it's gonna be crazy and with a buff that's gonna be Wilde ( in all seriousness hyped for whatever is coming )

— Hani 🌙 (@Hani25353474) March 28, 2021
Arena mode. It's not leak. They mentioned they want to add new ways to play the game and a simple arena mode would fill in that gap.

— Meta (@MetaMortred) March 28, 2021
ITS GONNA BE BLISK OR ASH, OR SOME BRAND NEW GAME MODE. IM CALLING IT

— 🔞BAD_0MENS🔞 (@B0mens) March 28, 2021
ADVERTISEMENT
Article continues below this ad
Though, this isn't the first time that the devs have expressed their excitement for the future of Apex. While speaking about upcoming seasons, game director Chad Grenier previously stated, "In Season 9, you're gonna see some major things that you did not expect. Our best work is yet to be released, so I'm just really excited."
It's pretty obvious the developers are working on some major things. Although, they can't offer much intel until an official announcement. But what we know is Apex Legends is still very popular after two years and growing continually.
The game launched on Nintendo Switch earlier this month, and there are also plans for releasing a mobile version. Therefore, the Apex community can expect a significant increase in its numbers and diversity as newer players sign up.
ADVERTISEMENT
Article continues below this ad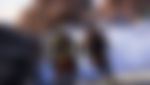 Trending Stories