Apex Legends: Developers Finally Reveal Octane's Face
Published 02/18/2021, 8:53 AM EST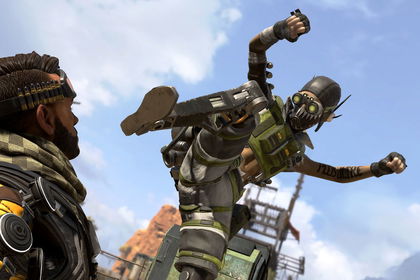 ---
---
Apex Legends published a novel that features Pathfinder and parts of its lore. Users can find the novel easily on various retail websites, as it contains interesting stories into the lore of the Titanfall universe. This 200 plus page novel, Pathfinder's Quest, will take readers for a trip down memory lane, featuring their favorite robot. It also sheds light on his quest as it tries to retrace its steps back to find its maker. Players can also find various characters from the Apex Legends roster making an appearance inside the book.
ADVERTISEMENT
Article continues below this ad
Octane is one of these featured characters who appeared in the book as well. In a Twitter post, a news vendor of the title Apex Legends News has revealed the face of the legend Octane.
ADVERTISEMENT
Article continues below this ad
Pathfinder to interview entire roster of Apex Legends
Gamers can find this face reveal inside the novel, as it also contains various interesting stories. The book costs around $24 on Kindle and $35 USD for the paperback version. Everyone's favorite robot Pathfinder is adamant on finding its creator. Owning to the Apex Games, Pathfinder has made a catalog of new allies. It interviews each character of the roster in the story to unravel the mystery behind its inventor.
It is well known that the entire roster of Apex contains characters with unique back stories. These characters have seen the highest high and lowest lows in their life, and it has helped them turn into Legendary hunters. These characters hail from different parts of the universe, and each might carry some unique information.
ADVERTISEMENT
Article continues below this ad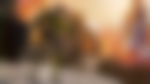 These exclusive interviews from the novel could reveal some amazing foresight of things that have not been revealed yet. The novel has been out in the market since February 2, and it will most likely include stories about Hammond Robotics. It is a widespread rumor among the community that Pathfinder's creation could be attributed to Interstellar Manufacturing Corporation (IMC) robotics and AI division. If this turns out to be true, it is safe to assume that its creator may have worked alongside other inventors for IMC at some point.
ADVERTISEMENT
Article continues below this ad