Apex Legends: Everything You Need to Know About the Lore of Hammond Robotics
Published 02/16/2021, 9:31 AM EST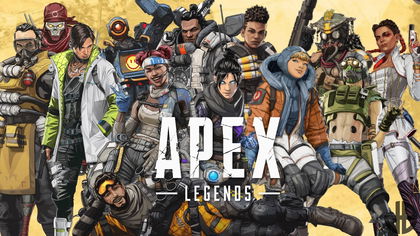 ---
---
Apex Legends is a Battle Royale tournament that takes place in the universe of Titanfall franchise. This brand new Battle Royale game saw an unprecedented rise since its release and garnered massive fan following. Although the gameplay aspect served as a major attraction, developers also embedded lore of every single legend within the realm of Titanfall.
ADVERTISEMENT
Article continues below this ad
Gamers can find various elements and references taken from the title inside Apex Legends. Avid followers of the lore would love this article, as it will you take down the memory lane of Hammond robotics.
ADVERTISEMENT
Article continues below this ad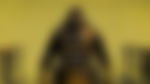 Hammond Robotics' contribution to Apex Legends
The story of this enterprise began in the year 2122, when a massive meteor struck Saint Louis, Missouri. This incident shook up the world, nearly causing global extinction of all life forms. Humanity sent prominent researcher, Dr. Sam Sheffield, along with his team on a mission to study to impact zone.
The entire research team mysteriously died on the erected facility and it was later on attributed to the exposure to the unknown element X, leaving only Dr. Heinrich Henry Hammond alive. He reported the death of his teammates and also took over the research of the said element moving forward.
He formed his own Hammond Engineering, that became Hammond Robotics in the future. This corporation researched on the element X that helped them to unravel ground breaking discoveries. With the planet suffering from the impact of the meteorite and depleting resources, Hammond engineering looked towards the sky.
Year 2187-2292
In the year 2187, they built the first interstellar jump drive that took humanity to space. This enabled them to uncover potential planet that were habitable and offered rich resources. These planets were later came to be known as the core system.
Fast forward to the year 2192, the advancements in space exploration enabled Hammond Engineering to become the leader in not just space transportation, but also mining. They began to produce Robots to mine out the core system in order to gather the precious resources.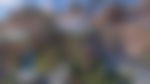 They acquired monopoly in this market, as ultimately, humanity relied on their mining expedition. Although it enjoyed dictatorship in the market, the growing hostility from competitors and world governments made matters worse.
In order to counteract that issue, Hammond enterprise formed Interstellar Manufacturing Corporation (IMC) by buying out its competition and. This power move enabled Hammond Engineering to maintain the monopoly by eliminating all competition.
Year 2292-2442
Humanity was now spread over multiple planets, and this significantly enhanced the demand for resources. Instead of making use of renewable energy, the easily acquired yet non-renewable energy sources became the norm. With the massive size of human colonies and depleting resources, IMC had to explore further into deep space.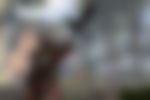 This is where it discovered the new frontier that contained many habitable planets. Exploring the new frontier required massive investments, and only IMC could do that. IMC had the right amount of capital, human resource and technology.
ADVERTISEMENT
Article continues below this ad
video source: KEVTHEKING99-YT
This is where IMC gave birth to Hammond Robotics, who made strides in AI and Robotics. These advancements were necessary to harvest the resources that were present in the frontier planets. This gave rise to more competition that kick-started wars and Titans also came into being during this era.
This is where the story catches up to the games, where Pathfinder, Octane and everyone else to lives. Thus concluding the tale of Hammond Robotics and what they had to go through to become world leaders inside Apex Legends universe.
ADVERTISEMENT
Article continues below this ad