Apex Legends: Has the Spitfire Become a Bit Too Powerful in Season 8?
Published 03/30/2021, 5:44 PM EDT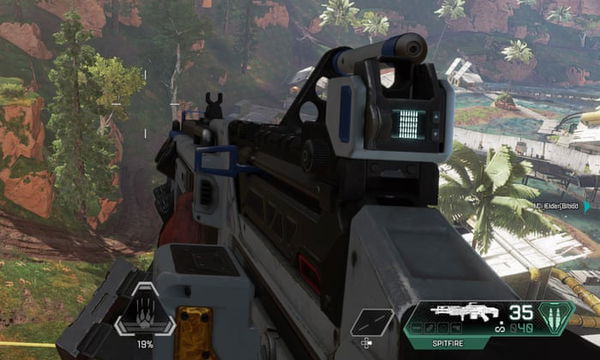 Apex Legends boasts an impressive variety of powerful weapons, and the M600 Spitfire has consistently been one of them. Thanks to this light machine gun's high magazine capacity, it has the highest damage output per mag. With comfortably controllable recoil and steady accuracy, this gun can perform well in the hands of a beginner as well as a pro player.
ADVERTISEMENT
Article continues below this ad
Although, a relatively slow rate of fire and reload speed refrains it from scaling the upper tiers. Despite that, the Spitfire sits at a pleasant spot in the current weapon meta. This is after the powerful LMG received some improvements in the Season 8 update, making it even stronger.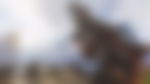 ADVERTISEMENT
Article continues below this ad
The Spitfire had its damage per shot buffed from 18 to 19, at the cost of marginally increased reload times. Besides, the gun entered into the loot pool for fully kitted Gold weapons, where it hugely benefits from the auto-reload feature of the newly introduced Gold Extended Mag.
Having realized its brute strength and immense potential, more and more players have been running the Spitfire this season. Its effectiveness in combat has spiraled to a point where it's being considered as one of the best weapons in Apex Legends.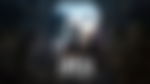 Season 8 buffs and Gold Magazine have made the Spitfire LMG a go-to weapon in Apex Legends
YouTuber Simply Ashton came up with a fun way of demonstrating why the Spitfire is so overpowered at present. In his words, he has devised the "perfect Kings Canyon rotation" for acquiring the "best loadout" and winning this season.
The strategy involves landing in Caustic Treatment as four golden loot items spawn at the location. Luckily, chances are a fully kitted Spitfire is among these items. After picking it up, you only need to find another one as the secondary. This shouldn't be a problem after looting up Caustic Treatment and rotating to surrounding areas.
Situated nearby are several Explosives Holds, filled with high-tier loot including guns and attachments. Blowing open the doors of these weapon sheds can give you access to that secondary M600 Spitfire or a golden Extended Heavy Mag to attach to it. Judging by the sheer numbers, running this loadout should make getting kills and winning easier.
With a potential damage output of 1045 per magazine on the Spitfire, players would have to hit 21.5% of their shots (lesser for low-profile characters) on an opponent with red Evo armor to kill them. Also, connecting headshots grants a 2x damage multiplier. Combining its low recoil and decent hip-fire accuracy makes this powerful LMG combat-capable at close range and longer distances.
The best part is that players who don't run this LMG will have to reload mid-fight, while you can keep raining bullets because of the seemingly endless magazine capacity. Also, you can always switch to the secondary Spitfire attached with a gold magazine as it's much faster than reloading. By the time one LMG finishes firing its ammo, the holstered one will have completed its reload.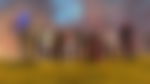 With so many players using the overpowered gun, devs might consider nerfing it
Rampart's abilities make for another perfect combination with this powerful LMG. Besides getting more bullets per mag and faster reloads from her passive, Rampart's amped walls also amplify the outgoing damage.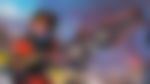 ADVERTISEMENT
Article continues below this ad
For some, the Spitfire is almost an embodiment of the perfect weapon, although anybody barely carries two of them with gold mags. Others find the gun frustrating in its current state, as it was already strong and the recent buff strengthened it further.
In the video, Simply Ashton suggested some future changes this LMG might receive. Reverting its damage to the previous value or increasing the recoil by making it harder to control could, perhaps, bring about some much-needed weapon tuning.
But while the gun might seem overpowered now, devs at Respawn are known for keeping close tabs on in-game statistics. Should the gun keep performing exceedingly well, it won't be long before they decide to tone it down a bit.
ADVERTISEMENT
Article continues below this ad
What do think of the Spitfire in Apex Legends Season 8? Let us know your opinions below.