Apex Legends Leak Point Towards First of Its Kind Heirloom Optic for Crypto
Published 05/28/2021, 12:53 PM EDT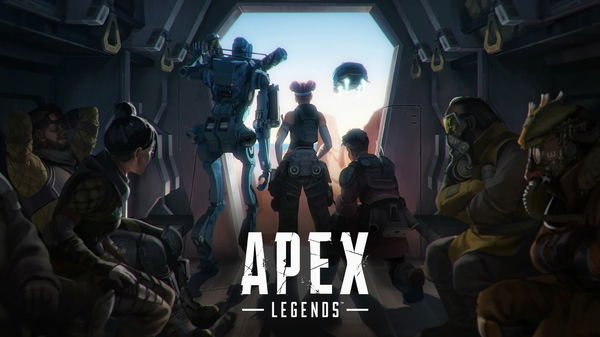 ---
---
Apex Legends leakers have found out more information about the upcoming update. Gamers have, so far, only received heirloom items in the form of skin bundles. However, new leaks suggest Respawn Entertainment is looking to add a first of its kind cosmetic item for weapon attachment. The studio has only added special heirloom skins for 9 legends out of the existing roster of 13 characters.
ADVERTISEMENT
Article continues below this ad
It seems like this new attachment might point at the addition of heirloom for Crypto. Crypto's heirloom item might also include a customized optical sight for weapons.
ADVERTISEMENT
Article continues below this ad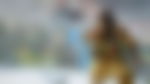 Apex Legends data miner has found a unique optical heirloom for Crypto
Data miner for the title, Human SAS has uncovered new optics for Crypto. The data files of the game suggest new optics will be very similar to HCOG sight. However, another Twitter user has revealed that this Heirloom sight might have nothing to do with it. It seems like the files may have made misplaced the word, as the optical sight could turn out to be a new type of attachment.
About this:

This is an optic for guns much like the HCOG.
I don't know why it has the name referring to an heirloom in the files but its nothing to do with it atm.

This is no different from the HCOG sight as of right now so this does not confirm the heirloom folks! https://t.co/tcv0ilIoHI

— Garret (@GarretLeaks) May 26, 2021
Safe to say that this new attachment could turn out to be a normal item. It would not make sense to receive a new heirloom as an attachment, as these prestigious items serve as skin bundles.
Fans react to data mined information of new heirlooms
The community speculates that new attachments might add new abilities, as Crypto is a tactical legend that excels at recon work. This new sight and his drone will also become an heirloom set.
What if it is a new pasive and his drone has this and his drone also can be his heirloom

— Yukino (@yukinoisfree) May 26, 2021
One Twitter user suggested that this sight simply cannot be an heirloom for Crypto. The previous version of heirlooms has added elaborate skins, changes to character animation among various other things. This is why it does not seem feasible for Crypto to just receive an optical sight as his heirloom.
I really dont see a reason on why they would make Cryptos heirloom a sight, so im honestly stumped on what it could be, possibly a 1x-2x-3x variable sight for cp weapons?

— socialist dipshit (@socialistdipsh1) May 26, 2021
In case, new sight does come equipped with a new ability, then it should be centered around tracking opponents.
What if it gives you smart-pistol tracking stuff? 😀
CHARGE RIFLE WITH BENT LASER BEAMS

— Hausi (@hausi3279) May 26, 2021
Another fan suggested that this new sight might be added as the highest-tier loot. The care packages usually bring gold and red tier weapons, which can deliver game-changing items.
ADVERTISEMENT
Article continues below this ad
I think it could be named "heirloom" because it's gonna be red loot from care package. Maybe it will highlight enemies to team through walls or some shit

— DUXIN (@lord_duxin) May 26, 2021
These data-mined pieces of information cannot be believed at their face value. Fans should wait for an official announcement from the studio before making up their mind. By all means, Crypto could receive the next heirloom skin and this optic might change every optical attachment to the legend pick-ups.
ADVERTISEMENT
Article continues below this ad