Apex Legends Leak Reveals New Skins and Game Modes For Upcoming Season 8 Events
Published 03/14/2021, 1:54 PM EDT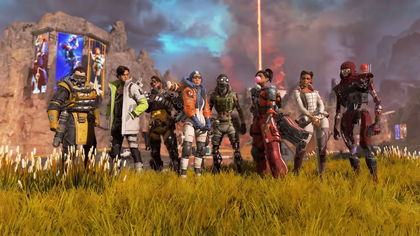 ---
---
Apex Legends has generated a ton of new content in Season 8 through events and updates, and the developers at Respawn Entertainment seem to have more planned before this season concludes.
While the Anniversary Collection event kept Apex Legends players occupied in February, March is also going to be action-packed after the commencement of Chaos Theory earlier this week.
Following the latest Apex Legends update, dataminers have revealed interesting details regarding several upcoming events in Season 8. As a result, fans can expect to see further new content in the form of skins, game modes, and rewards in the coming weeks.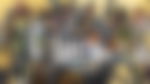 Upcoming Apex Legends Season 8 events to bring new skins, game modes, and free rewards
According to prominent leaker Shrugtal, Apex Legends will host three more events this season after Chaos Theory. These events are Chinatown Market Sale, War Games, and Golden Week Sale. It might be too early to state exactly what these events will entail, but they will likely include new LTMs with prize trackers and skin bundles that players can buy with Apex Coins.
For War Games, Shrugtal was able to obtain an image of the prize track, revealing a description of what the event will entail and the rewards players can earn by playing. The rewards include five Battle Pass levels, two weapon charms, skins for Rampart, Crypto and 30-30 Repeater, and Caustic stat trackers.
Based on the event's description in the image below, War Games will carry on with the Season 8 narrative. Fuse's old friend, Mad Maggie, will continue to interfere with the Apex Games by modifying the matches.
As for the potential gameplay additions, it seems War Games will feature a new or returning mode every 48 hours. Another credible leaker, Sanguine, revealed details regarding the various game modes for the event and the modifications they will make to the matches. As seen in the tweet below, there are modes such as Killing Time, Armor Regen, Auto Banners, and Second Chance.
Meanwhile, the Flare Up and Armed Drop modes are similar to playlist extensions featured in the recent Anniversary and Chaos Theory collection events. While the prospect of War Games is exciting, all these details are based on datamined intel, and hence, it is subject to change. However, since the information comes from reputable sources, Apex Legends players can expect more events this season.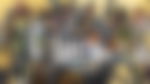 Skins for the War Games event, Chinatown Market Sale, and Golden Week Sale
Apparently, the upcoming Season 8 events are not going to be collection events. Therefore, there is no information regarding a new heirloom or probable map changes. However, looks like players will have an assortment of new cosmetics to purchase from the store. Shrugtal shared images of some skins expected to arrive with War Games, Chinatown Market, and Golden Week.
For the War Games event, the skins are:
Queen's Guard Wraith
Guerilla Ghoul Revenant
Ghost Stalker Lifeline
Blood and Thunder Gibraltar
Royal Huntsmaster Bloodhound
The Burgundy Knight Pathfinder
Swish-buckler Mirage
Pearly White Fuse
Meanwhile, Chinatown Market Sale will reportedly feature four legend skins.
Sundown Desparado Bloodhound
Ringside Wraith
Night Crawler Mirage
Mic Check Lifeline
For Golden Week Sale, there are two skins that we know about thus far.
Oni's Shadow Octane
Royal Livery Bloodhound
Some of the War Games cosmetics seem like recolors of Iron Crown skins. These recolors could come in smaller bundles with the original skins, functioning the same way as 2020's Halloween event. Meanwhile, the Chinatown Market and Golden Week skins are also likely to be available in smaller bundles.
When it comes to the start dates and the order for these events, there is still some uncertainty. If Shrugtal's assumptions turn true, Apex Legends players will experience lots of new content for the rest of Season 8, throughout April and early May. While nothing is confirmed yet, we will keep you posted when we have more information regarding the upcoming events.