Apex Legends Leaks Point Towards Upcoming Event Skins
Published 03/14/2021, 1:37 PM EDT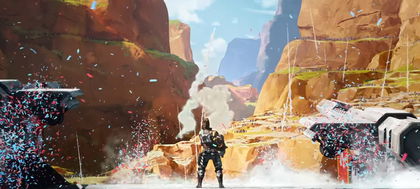 ---
---
The community of Apex Legends has uncovered critical details regarding upcoming events & reward skins. The developers are progressively making headway in introducing refreshing content into the title. Kick-starting mid-seasonal update, the developers have introduced a new Chaos Theory collection event and brand new Caustic Town Takeover. This massive update has introduced weapon balance, roster changes along with important quality of life upgrades.
ADVERTISEMENT
Article continues below this ad
Now, leaks within the community point towards the upcoming War Games events, and special reward skins it can offer.
ADVERTISEMENT
Article continues below this ad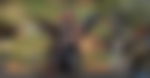 Apex Legends YouTuber shared snippets about upcoming event reward skins
YouTuber iLootGames has uncovered significant details about upcoming event rewards. He claims that the next event within in title will be Wargames, and the China town event. They will offer lucrative legendary cosmetic rewards that gamers just cannot afford to miss. Gamers can indeed pick up beautiful skins for Gibraltar, Lifeline, Bloodhound, Path Finder, Loba, and many others.
Each skin that is being listed here will be of Legendary quality, so ensure you participate in the event to acquire them. Bloodhound will receive Golden Week Skin, Royal Huntermaster, and Sundown Desperado. Gibraltar will get Blood and Thunder skin, while Lifeline will receive Ghost Stalker skin and Mic Check skin. This last skin will make the lifeline appear like a cute little minion.
Pathfinder will get Burgundy Knight skin as a reward from Wargames, meanwhile, Loba will receive Queen's Gaurd from the same event. Wraith will get an elegant Ringside skin, subsequently, Mirage will get The Show Stopper Skin, Swish Buckler, and Night Crawler from the China town event. Lastly, Octane will get a recolored of the original Oni's Shadow from an upcoming event as well.
video source: iLootGames
ADVERTISEMENT
Article continues below this ad
Season 9 points at monsters champion to enter the Apex games
Teasers and leaks regarding the upcoming season have uncovered important details. It looks like Season 9 will welcome a significant story character into the mix, but she will also introduce a brand new legend. The mystery women Ash has so far dropped hints and snippets about things that are yet to come. The community has found a rather interesting helipad setting in the practice area of the firing Range.
It is being said that this will pave the way for the introduction of a brand new Legend with Season 9. Although the developers have not confirmed anything at the moment. These leaks also point towards another secret location within firing range.
ADVERTISEMENT
Article continues below this ad