Apex Legends: Outfits Expected In The China Town Market Bundles
Published 03/27/2021, 2:50 PM EDT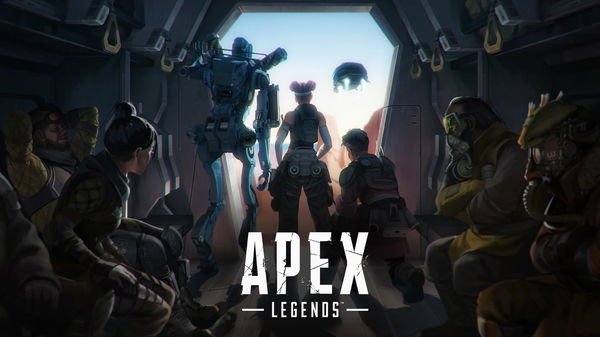 It is the time of the year during which things get interesting for the Apex Legends community. Developer Respawn Entertainment is coming up with newer updates and items in the game, while Electronic Arts is announcing new collaboration and events, glamorizing the free-to-play Battle Royale game. Fans on both consoles and PC & mouse are adjusting to the latest patch updates and additions to the game.
ADVERTISEMENT
Article continues below this ad
The free-to-play nature of the game with a cosmetic revenue system makes collecting accessories and clothing for players extremely important. The rare outfits combined with the legendary gun skins add another dimension. The Apex Legends Global Series (ALGS) Winter Circuit with a $1 million prize pool kick starts today. A lot of Apex Legends fans will not take part in the championship. However, they can still be a part of it simply by spectating the matches over Twitch. You can get hold of the time-limited Legendary outfits by watching the playoffs on the PlayApex Twitch channel.
Talking about outfits, Apex Legends' announced its biggest clothing collaboration yet. The official Twitter channel announced the game's collaboration with Chinatown Market.
ADVERTISEMENT
Article continues below this ad
Apex Legends x China Town Market
As leaked by data miners previously, the biggest Apex Legends clothing collaboration is here. The game announced a new apparel brand, China Town Market-themed bundles. They named the legendary Bloodhound cosmetic "Sundown Desperado". However, that's not all. The crucial event does not start until March 30. Only then will we get to know the constituents of the bundle for sure.
Trusted data miner, Shrugtal, revealed some other items fans can expect in the bundles. He even posted a video summarizing everything known about the event yet.

Lifeline: Temperature Rising banner / DOC charm / CTM skin
Bloodhound: "The Lowrider" Flatline / CTM skin
ADVERTISEMENT
Article continues below this ad
Mirage: Swordplay banner / Mirage Punching Bag charm / CTM skin
Wraith: Bobblehead Wraith charm / CTM skin
Chinatown: All 4 CTM skins
ADVERTISEMENT
Article continues below this ad
Unfortunately, even the best data miners cannot reveal the price for the bundles and individual items. We have to wait until the event officially kicks off for the cost. Needless to say, the prices will be high, considering how even the most average draws and bundles cost heavenly. The China Town Market items will probably burn a hole in players' pockets, but hopefully will be worth it, especially looking at the insane designs.
Let us know your favorite outfits in your Apex Legends inventory in the comments below!