Apex Legends Patch Address Bugs, Random Crashes and Updates to the Dev Tracker
Published 12/04/2020, 9:17 AM CST
---
---
Apex Legends recently introduced a new patch into the game, aimed at fixing previously reported issues. The players reported the game crashing mid-game due to certain malfunctioning abilities, while in other cases it would just freeze. Heeding the feedback from the community, they introduced a new Dev Tracker, which bridged the communication gap between players and developers.
ADVERTISEMENT
Article continues below this ad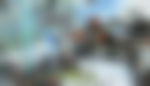 This patch updated the 'Dev Tracker' of all the issues that have been resolved
ADVERTISEMENT
Article continues below this ad
The community well received the new Dev Tracker system, but the glitches still kept piling on. In the recent patch, they have updated several issues on the tracker that have been fixed. These include:
Players being teleported back to a crafting table after getting knocked down.
Ramport's Shiela placed on a Trident would cause the game to crash.
Xbox players reported the game would require a reboot after making a purchase.
They have fixed those aforementioned issues, while some are being investigated. For instance, an issue with winter train killing any player that spawns on top of it. These regular updates to Dev Tracker reinforce the community's faith in the game, as it connects developers with the players. They continuously update the two sections as they rollout similar patches to enhance the playing experience.
ADVERTISEMENT
Article continues below this ad
Melee kill tracker in Apex Legends
There are trackers for everything in the game, from kill count to season wins and so on, while melee kills continue to be ignored. It could serve as a plausible addition to the game because killing a gun-wielding enemy with punches and kicks just feels special. It should have an individual tracker of its own, for the players to have more ways to flex in the random public games.
ADVERTISEMENT
Article continues below this ad