Apex Legends' Patch Notes Might Finally Nerf the Broken Mastiff
Published 02/27/2021, 2:51 PM EST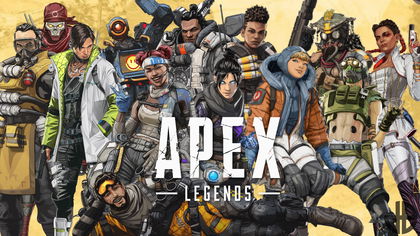 ---
---
Respawn Entertainment had introduced the Mastiff shotgun in Apex Legends as a care package drop. The shotgun was overpowered back then too, but it rarely spawned in a game. Later, they shifted the already overpowered two shot weapon to ground loot pool items. That is when things started getting toxic and frustrating. Currently, the meta of the game vaguely comprises one weapon: the broken shotgun. Players will encounter this at least once in every long-lasting match, and its damage is infuriating in close range fights.
ADVERTISEMENT
Article continues below this ad
Ryan Rigney, the Director of Community and Communications at Respawn Entertainment, tweeted about the patch notes of the upcoming update scheduled this week. He did not specifically mention the exact changes players will see after the update rolls out, but he clarified that it's a long list, precisely above 3000 words. A few people questioned the changes in the shotgun. Apex Legends producer Josh Medina replied to one such tweet in a mysterious yet hopeful manner.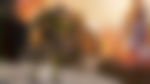 ADVERTISEMENT
Article continues below this ad
Apex 8.1 patch notes are >3,000 words, sorry in advance

— Ryan K. Rigney (@RKRigney) February 24, 2021
Mastiff's fate in Apex Legends
The patch notes of update 8.1 are ready, and the developers will reveal it any moment now. Rigney apologized to the community in advance about how huge the update will be. Under his tweet, Apex Legends content creator Rivalxfactor asked if they can expect an improvement in order to balance the current Mastiff dominated meta. He receives no obvious answers. However, producer Medina hopped into the conversation and replied with a coy eye emoji.
Obviously, none can claim that they revealed about finally balancing the gun. But the producer's acknowledgment to the issue gives hope that they will at least give it a considerable nerf.
ADVERTISEMENT
Article continues below this ad
Mastiff's dominance in the battle royale game has introduced a new lingo, "Mastiff Legends", as used by XFactor in the tweet above. The shotgun is ferocious almost at any range, definitely almost unbeatable in close range, and one vs one fights. That combined with a considerable skill level hardly lets the opponent stand a fair chance. The "two-pump" shatters any shield and downs an opponent with just two well-placed shots.
At this moment, every Apex Legends fan will unanimously agree to a significant nerf in the weapon's damage and accuracy. In fact, some even want it to go back as a care package gun, which, because of various reasons, is improbable. Update 8.1 can roll out anytime within this week. Monitor the game's social medias to keep updated.
ADVERTISEMENT
Article continues below this ad