Apex Legends Pro ImperialHal Impresses Fans With His Impeccable Sportsmanship in a Massive $2,000,000 Tournament
Published 07/10/2022, 11:10 AM EDT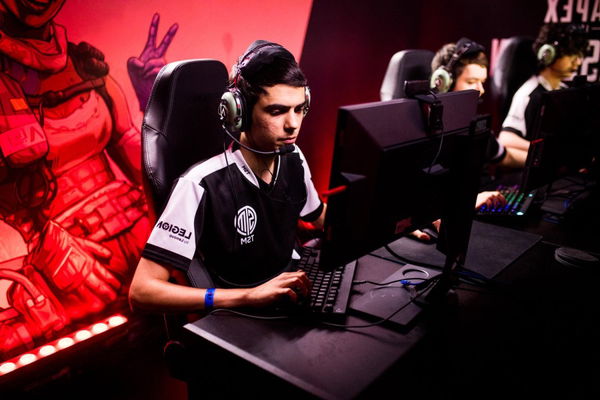 Setting a brilliant example of sportsmanship, renowned Apex Legends pro, ImperialHal, refused to take down a disconnected enemy in a match of the ongoing Apex Legends Global Series 2022 tournament. Moreover, his act has impressed a large audience even though he hasn't been very much of a favorite due to his toxic behavior.
ADVERTISEMENT
Article continues below this ad
The extremely talented in-game leader of TSM's current Apex Legends Roster is infamous for his strong language. However, his skills are undeniably strong. In fact, Apex fans widely regard ImperialHal as one of the most successful Apex Legends players.
ADVERTISEMENT
Article continues below this ad
The on-going Apex Legends Global Series 2022 featured a very competition, with underdog teams displaying up-scaled performances. Surprisingly, prominent teams like TSM, 100 Thieves, and OpTic Gaming were pushed to the Loser's Bracket after Winner's Bracket Round 1, dismaying a lot of fans. However, most of them managed to make a comeback in the Loser's Bracket round, with 100 Thieves topping the LB Round 2 charts.
 ImperialHal refused to take an extra kill point
In a Loser's Bracket Round 2 match, TSM ran into a disconnected player outside of the popular POI, Capitol City, which is now split into Fragment East and Fragment West. According to ImperialHal, it was a player of SCARZ.
As fans know, both TSM and SCARZ were in danger of not making it to the Finals, slated to happen tomorrow. Even though TSM had the chance to grab an extra point for Loser's Bracket Round 2, ImperialHal didn't take advantage. He also asked his teammates to not shoot.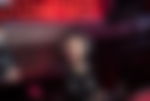 The clip of ImperialHal's modesty went viral on Twitter and Reddit as fans couldn't get enough of his wholesome behavior. Although ImperialHal's behavior isn't the best at most times, fans appreciated his immense sportsmanship in such an important tournament. Here are a few fan reactions:
SCARZ also took the chance to appreciate the help.
That's why he's our CEO

— AverageJonas (@Average_Jonas) July 10, 2022
You're an inspiration, ImperialHal!
It's the least every player can do out here with these issues

— TSMFTX ImperialHal (@ImperialHal) July 10, 2022
This could be a life changing point that could be the deciding factor to qual and he still didnt hesitate. W Hal

— Deston (@Bronzey) July 10, 2022
A wholesome moment.
Hal is like that boss that everyone hates but yet pulls in billions for his company. That's the best way I could describe him. That last game tonight was ALL him. From reading the rat ORF team to placing Top 4. Excited to see them again tmrw! #TSMftw

— Tyler Shanush (@shanushtyler) July 10, 2022
TSM's current roster includes ImperialHal, Verhulst, and Reps. On the other hand, SCARZ has Mande, RPR, and Taisheen. According to reports, it was Mande who faced an issue leading to a disconnection from the match. Luckily, both TSM and SCARZ managed to qualify for the Finals tomorrow.
Apex Legends Global Series Finals will begin on July 10
According to the tournament format, 20 teams will be fighting for the ALGS Crown in the Finals. The Apex Legends ESports team announced the timings in a tweet. In fact, the tournament holds a huge prize pool of $2,000,000.
ADVERTISEMENT
Article continues below this ad
With ImperialHal setting an example, he has truly given every e-athlete a reason to be good. We wish TSM and ImperialHal all the best for tomorrow's Finals!
ADVERTISEMENT
Article continues below this ad
What do you think about ImperialHal's sportsmanship in Apex Legends Global Series? Let us know in the comments!
WATCH THIS STORY: The most popular eSports in the world