Apex Legends Reaches a New High in Concurrent Players
Published 03/01/2021, 8:31 AM EST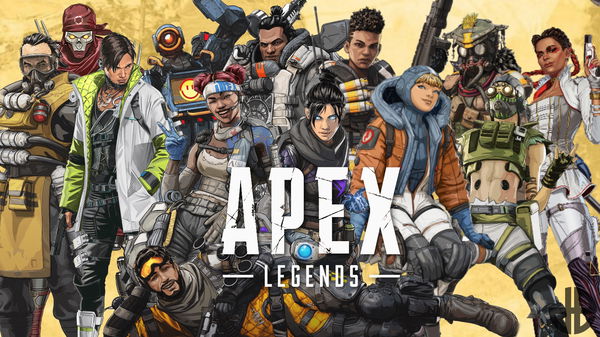 Respawn Entertainment's Apex Legends is a battle royale format first-person shooter. Players must compete in teams of 3 legends to outlast their opponents. Each legend has its own unique abilities and characteristics that will favor or hamper you in different situations.
ADVERTISEMENT
Article continues below this ad
After 8 seasons, Apex Legends is still a well-received game on PlayStation and Xbox, but it is the game's success on PC that has made headlines. The game recently hit a new high in concurrent users on Steam with 198,000 concurrent players. Since its addition to the Steam store on November 5, 2020, the game has remained a popular mainstay in the battle-royale genre. By November 10th (5 days into its release on Steam), the game achieved the accolade of fourth-highest concurrent player count. This was bound to happen because of EA's promotion strategy and Steam being an established platform.
Apex Legends smashes its own records
ADVERTISEMENT
Article continues below this ad
According to the stat monitoring site SteamDB,  this Saturday, Apex Legends reached an impressive 198,235 concurrent users. This means it beat out legendary titles like Grand Theft Auto 5 and Rainbow Six Siege in concurrent players on Steam over the weekend. Furthermore, Apex Legends beat games like Fifa 21, CS: GO and Valheim, breaking into the top-10 most viewed games on Twitch.
Apex Legends on Twitch has been booming in Season 8: Average viewers and hours watched have increased by 53% 🚀

Currently number 4 most-watched: pic.twitter.com/K9gHWM6RXW

— Apex Legends News (@TitanfallBlog) February 27, 2021
This increase in users could also be attributed to the Two-Year Anniversary event held by Respawn. Apex's blog states, "Starting February 9th and until February 23rd, we're celebrating with a special Anniversary Collection Event. Jump in for free rewards, a special Collection Event featuring the return of fan-favorite looks, and the return of Locked and Loaded as a playlist Takeover. "
ADVERTISEMENT
Article continues below this ad
Additionally, Apex Legends also entered its 8th Battle Pass season titled Mayhem. The new season brought Fuse, Apex's sixteenth legend. Additionally, the update has brought changes to King's Canyon, a buff to Caustic, and a new lever-action rifle.
Although Apex Legends is still far away from beating PUBG's record of 3,236,027 concurrent players, Respawn is developing the game in the right direction. With its arrival on Nintendo Switch on March 9, the game's popularity is soaring at the moment and it will be interesting to see how Respawn keeps players engaged.
A lot to look forward to in March for #ApexLegends 🥰

Switch release and some big updates 🛠

Hopefully all the login and server issues will be ironed out soon too 🤞

— Apex Legends News (@TitanfallBlog) February 28, 2021
ADVERTISEMENT
Article continues below this ad