Apex Legends: Respawn Confirms A Key Change Arriving Next Season
Published 11/04/2021, 7:22 AM EDT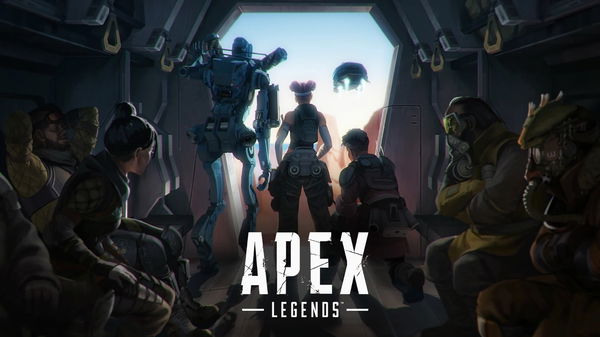 ---
---
Respawn has always tried to redefine the BR experience with Apex Legends. One of the most frustrating aspects of the game was the working of kills, assists, and deaths in the game. Players have been demanding changes ever since the start of the game and it seems like a potentially crucial change will arrive in the season 12 update.
ADVERTISEMENT
Article continues below this ad
Respawn confirmed that they will now allow players to have the kills of those enemies who quit after being downed. Furthermore, they won't be penalizing players for rage quitting. This comes as a sign of relief to the community that has been demanding a revamp in the KDA system for years.
ADVERTISEMENT
Article continues below this ad
Respawn has planned revolutionary changes for Apex Legends Season 12
Respawn has finally confirmed a long-awaited change for Apex Legends, which will revamp its KDA system. With the upcoming Season 12 update, players will no longer be penalized for rage quitting after being downed by an enemy. Adding on that, players' rage quitting after being downed will be considered as killed, with the kill being registered in the name of the enemy who attacked them.
Earlier, players could escape from being killed by quitting the game while they were downed. This helped them preserve their K/D ratio. Respawn Technical Designer exgeniar addressed this issue via Reddit.
WATCH THIS STORY –  Video Game Franchises returning to console
ADVERTISEMENT
Article continues below this ad
In the same Reddit post, he explained,  "If a player quits, and if said player has an assist marker from an enemy, the game will force-kill the quitting player, resulting in a death, and kill and assists will be granted to the last damaging enemy team."
Another change that Respawn is into consideration is adding in more ranked points for knocks achieved by players before their death. However, the developers are in a dilemma about incorporating this feature in the current system.
Nevertheless, this new update will definitely make the game fairer and will be much appreciated by the Apex Legends community.
ADVERTISEMENT
Article continues below this ad