Apex Legends Reveals Limited-Time Rewards Coming With Twitch Drops During Winter Circuit Playoffs
Published 03/19/2021, 2:21 PM EDT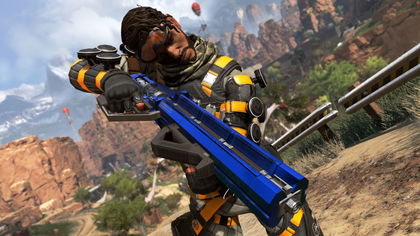 ---
---
The ALGS Winter Circuit Playoffs kick off on March 27 & 28, and fans who watch the action live on Twitch will get the opportunity to earn unique in-game rewards. As announced on Twitter, Twitch drops are coming to Apex Legends later this month. These drops contain exclusive cosmetic items and will be only available for a limited time during the tournament playoffs.
ADVERTISEMENT
Article continues below this ad
To acquire the drops, fans simply have to watch the live broadcast of the Winter Circuit Playoffs on the PlayApex Twitch channel. Mirage mains might rejoice as the Holographic Trickster is receiving a new batch of four cosmetic items. Read on to know all the details.
ADVERTISEMENT
Article continues below this ad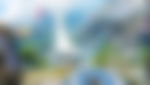 Watch ALGS Winter Circuit playoffs and earn limited-time rewards from Twitch Drops
The four exclusive items for Mirage include a Legendary Metal Collector Banner Frame, Rare Number One Banner Pose, Rare Honorable Mention Badge, and Lifetime Wins Tracker. The upcoming Twitch drops for Apex Legends will be available for players on all platforms, including Nintendo Switch. However, the rewards will drop in a particular order. Also, the more ALGS action fans watch, the more drops they earn.
Watching the Winter Circuit Playoffs live for one hour will award the Lifetime Wins Tracker, while watching for two hours will award the Honorable Mention Badge. Meanwhile, the reward for watching the broadcast for three hours is the Number One Banner Pose. Finally, accumulating four hours of watch-time will unlock the ultimate reward, a legendary Metal Collector Banner Frame.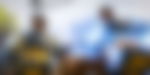 The rewards earned will become available in-game within 24 hours of the event. While receiving all four cosmetic items only requires four hours of watch-time, there are a few things to keep in mind to become entitled to the drops.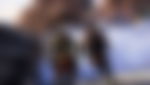 Setting up the necessary accounts for receiving Apex Legends Twitch Drops
For starters, users require a Twitch account and an EA account. They need to have both these accounts linked before watching the eligible broadcasts. Additionally, those playing on a console need to link their applicable platform's account to their EA account.
ADVERTISEMENT
Article continues below this ad
The next step for users is to access their Twitch account and then submitting the details of their EA account on the Connect with Twitch screen. Once linking both accounts is complete, users will become eligible for the drops. After that, all one needs to do is tune into the live broadcast of ALGS Winter Circuit Playoffs and watch the action unfold.
A blog on EA's website details how this entire process works. All in all, watching the best regional teams in Apex Legends esports compete against each other and receiving unique in-game rewards for it, makes for a win-win situation.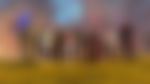 ADVERTISEMENT
Article continues below this ad