Apex Legends Rolls Out The Old Ways Event in Latest Update
Published 04/06/2020, 6:25 PM EDT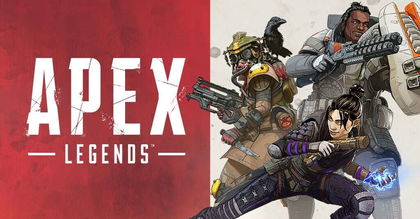 ---
---
The Apex Legends Bloodhound event is set to release very soon. However, the Old Ways event precedes it on PS4 and Xbox One. Fans will be delighted to learn that Duos and Trios are making their debut in the hit Battle Royale shooter. In addition to that, Apex Legends is also introducing a permanent map rotation.
ADVERTISEMENT
Article continues below this ad
Furthermore, the Old Ways event also grants access to the New Town Takeover. This also brings the Bloodhound's Trials, offering high-tier loot as a reward.
To make matters even better, the event also offers an exclusive event prize track, including new skins available for direct shop purchases. The Apex Legends Old Ways event launches on April 7 likely around 6pm BST and It runs for two weeks April 21.
ADVERTISEMENT
Article continues below this ad
As per the Apex Legends website, the details include, New Town Takeover – Bloodhound's Trials, Exclusive Event Prize Track, Direct Purchase Shop, New Event Limited Cosmetics and Legendary Hunt Skins
Earn the favor of the Allfather in the Old Ways Event April 7-21.

Prove yourself against a hoard of prowlers in Bloodhound's Trials. Master daily challenges to earn exclusive items. And squad up on Kings Canyon or Duos, which have returned for good.

🪓: https://t.co/4C7QufHXpI pic.twitter.com/PEoOa9M4k6

— Apex Legends (@PlayApex) April 6, 2020
The Rundown of the Apex Legends event
As per the official description, "When the Apex Games came to World's Edge, large predators vacated the area, leading to an explosion in the prowler population."
"Most were traced to a nest in the northwest portion of the arena, and here, Bloodhound saw an opportunity: maintain the ecosystem by pitting humans against beasts."
ADVERTISEMENT
Article continues below this ad
In the event, players and squads are tasked with battling countless prowlers and claiming high-tier loot as a reward. However, the other threats are the players themselves, as fellow Legends seek the loot. In other words, aside from the prowlers, it is every man and woman for themselves.
In the Old Ways Event, players need to complete daily challenges and earn exclusive cosmetics. Admittedly, several players are more than satisfied with the prize track. Now, this event features an all-new prize track for the players.
Following Old Ways there is the System Override Event where players can earn up to 1000 points per challenge set. Further updates include exclusive skins and a mix of legendary and rare skins.
ADVERTISEMENT
Article continues below this ad
Finally, Legendary Hunt Skins return in The Old Ways Event. All 8 skins are available for purchase along with variants of the Wraith and R-301 skins.