Apex Legends Season 8 Contains an Interesting Teaser for New Legacy Arena Mode
Published 04/21/2021, 12:32 PM EDT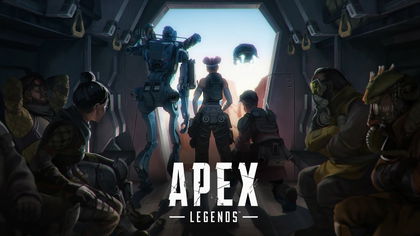 ---
---
The new update for Apex Legends has added an elaborate LTM War Games. This event will feature 5 types of modes that will only add an extra layer of depth to the Battle Royale game. The developers have secretly added an elaborate quest that will have you running around all three maps in the new LTM mode. The community knows that there is an elaborate teaser waiting inside the game for either an upcoming legend Ash or the new event.
ADVERTISEMENT
Article continues below this ad
Inside the practice area's Firing Range, players can find a new platform that has an inactive console. It looks like finishing this secret quest is closely linked with the new legend.
ADVERTISEMENT
Article continues below this ad

YouTuber uncovers secret behind hologram in Apex Legends
A YouTuber The Gaming Merchant took on the challenge of finding every single hologram projector. He dived into the LTM War Games to take on this quest and after picking each one, something amazing happened.
Players can check out the audio messages inside after collecting each hologram. These things will form a secret code that you have to insert in the secret platform of the firing range. This platform holds an inactive console that will kick-start a 20-minute countdown after you insert the code.
At the conclusion of this timer, players can witness a ship making its way into the range. Hop on the ship and it will take you to a special area that is not even a part of the range. This area holds a lift and you can hear many voices coming from the surface. The voice might throw you off in the beginning as it belongs to a character that is not in the game just yet.
ADVERTISEMENT
Article continues below this ad
video source: The Gaming Merchant
She will challenge you for a fight, and share an amazing tease about upcoming arena mode. Judging by the voice lines, it seems like this game mode will be very similar to Battle Royale's concept. It features an arena battle that goes hand in hand with Gladiator fights. Gamers could find themselves locked inside the arena where only one person can come out as the winner.
ADVERTISEMENT
Article continues below this ad