Apex Legends Season 9: Grab a New Community Loading Screen Every Week
Published 06/01/2021, 2:40 PM EDT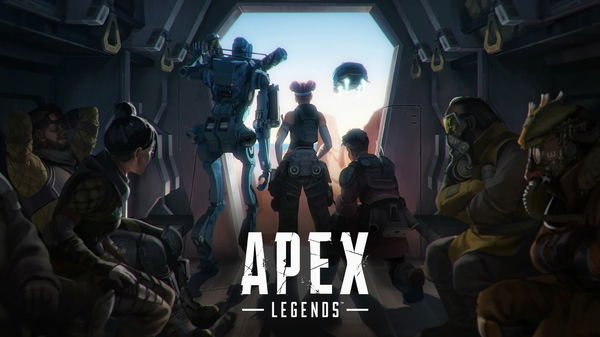 ---
---
Apex Legends recently announced some very exciting news for community creators. They will now be releasing one new community-created loading screen every week. Furthermore, these loading screens will feature the artwork of selected artists from the Apex Legends community.
ADVERTISEMENT
Article continues below this ad
Players can obtain these loading screens via Twitch drops. Apex has selected a few streamers in its game. The list includes Ninjayla, jelliedcorn, apexalelu, iiTzTimmy, HisandHersLive, sweetanita, uinhafps, kandyrew, stylishnoob, and BoomRazzle. According to their blog post, new loading screens will arrive every Tuesday.
In order to be eligible to earn these rewards, you must ensure that your Twitch and EA accounts are linked. Drops will vary based on how much content a player watches. Additionally, content from the drops will appear on a player's account within 24-hours of collection.
ADVERTISEMENT
Article continues below this ad
Players can grab these drops on the following dates:
First: June 1 to 8
Second: June 8 to 15
Third: June 15 to 22
Fourth: June 22 to 29
Fifth: July 20 to July 27
Sixth: July 27 to Aug. 3
Watch this story: Worst Video Game Movie Adaptations
The story behind Apex Legends incorporating community artists
Incorporating the community is a great initiative by the developers of the game. Alex Frostwolf, social lead on Apex Legends, shares the story of its conception. He tells the story of how Senior Writer Tom Casiello, " was answering lore questions as he does on Twitter, and he was asked about the rabbit in Octane's Hare Raiser frame. In true Tom fashion, he crafted a tale about Navi, Octane's pet rabbit he had as a kid."
ADVERTISEMENT
Article continues below this ad
Community Artist 'Noxlotl' sent in a masterful depiction of the backstory and thus the idea hit the developers. In an effort to better utilize and involve the community with the game, they will also be dropping community-drawn comics. In addition to the six loading screens, one comic will be released every week for the next ten weeks.
The list of featured artists includes:
ADVERTISEMENT
Article continues below this ad
The first comic titled 'The Legacy Antigen – Prologue', beautifully depicted by the talented JEL, is already available. Are you excited about this new initiative from Apex Legends? Let us know in the comments down below.