Apex Legends Season 9: Mid Season Update Might Add a Significant Nerf to Valkyrie's Tactical Ability
Published 05/29/2021, 2:47 PM EDT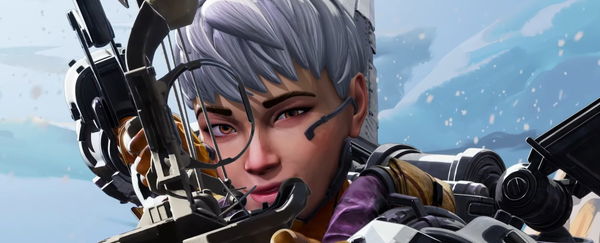 ---
---
Apex Legends will receive an important mid-season update for Season 9. The studio has revealed an important piece of information about things to come. From the official media handle, Respawn has a shared a screenshot of the upcoming minor patch. The latest legend, Valkyrie, is quite overpowered, as she can outmaneuver every legend.
ADVERTISEMENT
Article continues below this ad
The community has called for a balance and requested the developer to tweak her kit and especially her tactical ability. She can move around the map freely, as she possesses the ability to fly. This skill has created a gap between power levels with regard to other legends. Naturally, the studio took this issue to heart and has worked out a solution to resolve the problem.
ADVERTISEMENT
Article continues below this ad

Respawn will tweak Valkyrie's jetpack with a minor Apex Legends patch
In an attempt to bring every legend's powers to a similar scale, Respawn is looking to nerf Valkyrie. The latest legend can fly, which makes it quite difficult for players to shoot or track her movements. The community even called for the complete removal of this ability and it seemed a bit harsh.
However, the studio has now found an elaborate solution to retain the ability and to balance it as well. Developers are looking to double the ability's fuel consumption and it will also reduce her mobility.
Another minor @playapex patch rolling out now. See details below!

Also heads up that we need more time to work out the kinks with Arenas leaver penalties. We're now hoping to bring those back with a patch that's currently scheduled for one week from now. pic.twitter.com/xHZhOovQEm

— Respawn (@Respawn) May 27, 2021
ADVERTISEMENT
Article continues below this ad
This incredibly nerf will definitely help bring some balance to the game. You cannot have a pilot character without the ability to fly inside the game. Keeping her lore and past achievements in mind, Respawn has definitely come up with a brilliant solution to this menacing problem without destroying the character.
High mobility legends have created problems for the studio in previous seasons as well. The studio took considerable time to balance Wraith, who has been a part of the game since forever. Similarly, Octane and Pathfinder too went through a fair share of changes, as these legends were deemed too quick.
Safe to say, Valkyrie could also pose similar challenges, as she can do several things. No other unit in the game can fly or allow the team to move freely, which makes her a unique character.
ADVERTISEMENT
Article continues below this ad
Watch this story: Top Call of Duty Games of All time