Apex Legends Season 9: The Deadliest Weapon Combination You Can Use in Ranked Play
Published 06/15/2021, 9:53 AM EDT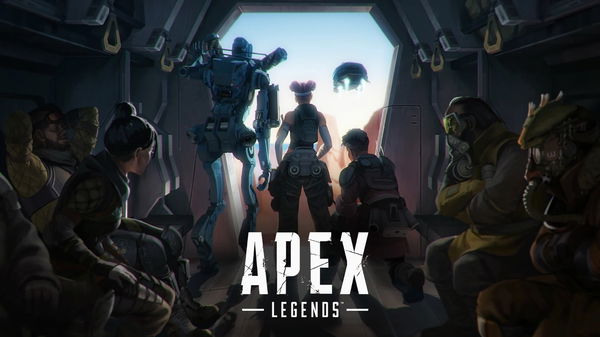 ---
---
Apex Legends entered its ninth season during the start of May. The new season is an opportunity for players to showcase the skills they have been working on. This gets extremely competitive in game modes such as ranked. Thus, you would want to have the best and most 'overpowered' loadout possible in order to obtain the victory.
ADVERTISEMENT
Article continues below this ad
In a recent video, Apex Legends YouTuber, BacKoFFmyJanKz explains the new meta gun combination on the game. He uses the EVA-8 automatic shotgun alongside the R-301 Carbine assault rifle. The logic behind this is that the EVA will be used for close-quarters combat whereas the R-301 is used for medium to long-range fights.
Overpowered gun combination on Apex Legends
ADVERTISEMENT
Article continues below this ad
While the EVA-8 may not be the most powerful or precise shotgun, BacKoFFmyJanKz prefers the gun to favorites like the Mastiff and Peacekeeper. He explains that following the nerf of the Mastiff and Peacekeeper, the EVA-8is now the most efficient shotgun to use. Furthermore, when paired with the purple bolt attachment, it is certainly a force to be reckoned with.
Watch this story: Best-selling games of all time
ADVERTISEMENT
Article continues below this ad
Janks uses the R-301 Carbine as a secondary. This has been one of the most used and reliable guns throughout the life cycle of Apex Legends. It is preferred to other alternatives in its class due to its versatility, high bullet velocity, and fire rate. While it may not be as effective as a sniper from long range, it can certainly hold its own. The true power of this 'overpowered' gun combination is showcased as Janks goes on to destroy the entire lobby and pick up the win.
Like any other battle royale, Apex Legends will continue to undergo changes in terms of guns, legends, and more. The upcoming EA State of Play presentation is a prime opportunity for the developers to add new content to the game. This will be essential considering it will also be facing competition from the upcoming Battlefield title.
What is your favorite loadout in Apex Legends Season 9 so far? Let us know in the comments down below.
ADVERTISEMENT
Article continues below this ad