Apex Legends Season 9: This Server Problem Is Killing the Competitive Aspect of the Game
Published 05/31/2021, 12:40 PM EDT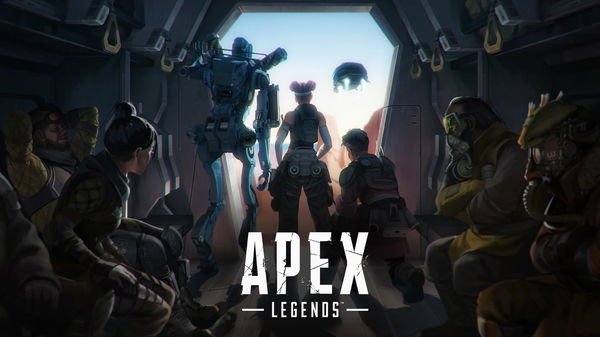 ---
---
Apex Legends is Respawn Entertainment's battle royale game based on Titanfall. The game combines character abilities with the strategy and gunplay of a battle royale. While the game has enjoyed nine successful seasons, this is not to say that it does not have its shortcomings.
ADVERTISEMENT
Article continues below this ad
Ddossing became a huge issue in the game's ranked community during Season 8. DDoS stands for distributed denial-of-service. It is defined as a malicious attempt to disrupt the normal traffic of a targeted server, service, or network by overwhelming the target or its surrounding infrastructure with a flood of Internet traffic.
As a result, the person attacked by this malware cannot find a stable connection to the desired server. It usually ends up with them getting booted off the server and unable to play. The problem is blatantly evident in Apex Legends. The fact that it is extremely prevalent in ranked game modes further heightens the issue.
ADVERTISEMENT
Article continues below this ad
In her recent video, Apex Legends YouTuber LuluLuvley sheds light on the problem after she is Ddossed in just her second game. She explains that she ends up losing most of the progress she makes from playing the game due to this issue. "It's like taking three steps forward and two steps backward," she says.
Watch this story: Most Overhyped Games
Apex Legends will fight back against hackers
Respawn Entertainment has not found a permanent fix for the issue yet but has acknowledged its existence. In an official server QnA on the game's subreddit, Respawn mentioned some of the methods that it would use to tackle this problem. Firstly, they plan on "improving tools for identifying those launching the attacks."
ADVERTISEMENT
Article continues below this ad
In addition to this, they have threatened to take serious legal action against these hackers. Respawn wrote "[We're] investigating more serious consequences beyond bans… we think legal action may be justifiable in some cases."
Apex is now facing the issue of cheaters similar to Warzone. It will be interesting to see how Respawn Entertainment deals with these characters as compared to Activision and Raven Software.
Have you been a victim of the DDoS malware on Apex Legends? Let us know in the comments down below.
ADVERTISEMENT
Article continues below this ad