Apex Legends Set to Thrill Fans Again With New Skins and POI Set to Accompany Upcoming Event
Published 09/12/2021, 2:20 PM EDT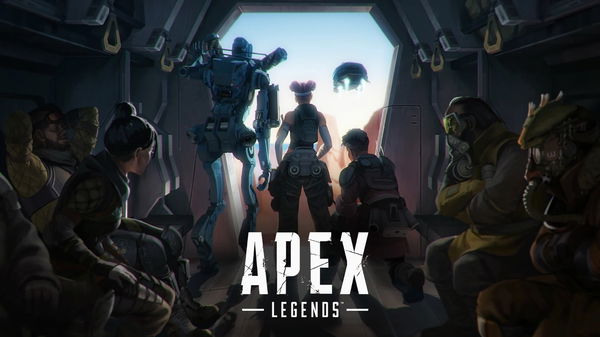 Good news for all Apex Legends fans! September indeed is one month full of surprises, and EA won't disappoint you with its battle royale game at all.
The Evolution Collection event is arriving on September 14 and the fans are very much excited about the upcoming new skins. When it comes to providing new cosmetics, the developers never fail to please, and Evolution is shaping up to be no exception.
Let's have a look at the new skins and arrivals in Apex Legends.
ADVERTISEMENT
Article continues below this ad
Wraith, Pathfinder, and Rampart coming to Apex Legends
Rampart, Pathfinder, and Wraith will all get their own skins for the event, each with a unique color palette. If you're a fan of these Legends, one of these cosmetics is a must-have.
Fuse, Lifeline, and Bangalore
Fuse, Lifeline, and Bangalore are getting robotic-themed skins that look incredibly stunning.
WATCH THIS STORY – The Worst to Buy Properties In GTA 5 Online
Crypto, Octane, and Mirage
Octane, Mirage, and Crypto will each receive a new cosmetic as well. Octane's orange and white accent stands out and will indeed appeal to everyone who plays the High-Speed Daredevil.
Other changes in Apex Legends with Evolution Update
The Evolution update brings with it a bunch of other interesting features as well. Some of them are as follows:
Evo Shield 
This change will let players know whether the shield is depleted or not. This will assist players who are unclear whether someone has already switched a shield from a death box, allowing them to move fast and make an alternative play.
ADVERTISEMENT
Article continues below this ad
Abandonment Warning
Another fantastic quality-of-life improvement included in the Evolution Collection Event update is that players will now be much more clearly alerted about abandonment penalties before quitting a match. This will prevent scenarios in which players depart inadvertently, unaware that they are going to incur a penalty. To exit a contest, players must now hold down the confirm button for a brief amount of time while red warning text informs them of the penalty they will get.
ADVERTISEMENT
Article continues below this ad
These are the changes in Apex Legend with the latest update. These changes have left fans thrilled as they cannot wait for September 14th.