Apex Legends Set To Receive Long-Requested Private Match Feature
Published 04/05/2021, 12:46 PM EDT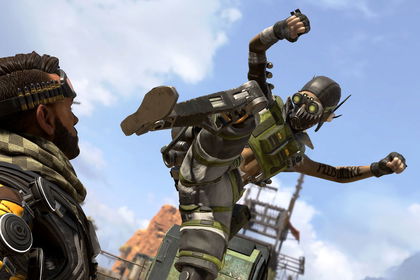 ---
---
Since launching over two years ago, Apex Legends has established itself as one of the most popular Battle Royale games. The title has been experiencing a steady growth in the past two seasons. Much of it is because of Respawn Entertainment being open to suggestions from the community.
ADVERTISEMENT
Article continues below this ad
However, there are a few features that Apex still lacks after eight successful seasons of jam-packed content. For instance, a widely requested feature has been the ability to set up private matches. Such a feature would allow players across all platforms to play in a lobby under custom settings.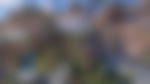 ADVERTISEMENT
Article continues below this ad
Looks like the appeals didn't go unnoticed, as Respawn has confirmed its plans for the eventual implementation of private lobbies in Apex Legends.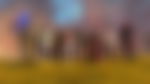 Apex Legends adding private matches across all platforms in a future update
Some Respawn devs recently appeared on a panel at the BrownGirlGamerCode. Among them was Game Director on Apex Legends, Chad Grenier.
During the podcast interview, Grenier confirmed the team's effort to make the private matches available on a wide scale. Although he held back from giving away a specific timeline, work is going on behind the scenes to implement it as soon as possible.
"We made that (tournament match mode) support cross-play as well, so it can be used on console and PC, or even a mixed lobby using cross-play. We have a separate effort that we're doing to make it go public. I don't have a timeline. But we're trying to make that go as quickly as possible, where we offer the private match feature available for anybody who plays Apex."
The relevant clip from the interview can be seen from 3:06 onwards in the video below.
ADVERTISEMENT
Article continues below this ad
Grenier also explained how it's not a simple task in making private matches accessible across such a massive player base. A lot of backend work is required, so it's not possible to provide an exact date for the feature's launch.
At this moment, a tournament match mode is available in the game. While this mode lets players set up private lobbies, it requires an admin code to create or join the match. The good news is that once private matches become available across all platforms in a future update, anyone can organize their own custom lobbies and scrims with no need for an official event or a special code from Respawn.
In the same interview, the panel of Apex developers also opened up on their plans to integrate Titanfall content into Season 9 of Apex Legends. Overall, the future seems bright for Respawn's Battle Royale, with the devs working on bringing in fan-requested content and features.
ADVERTISEMENT
Article continues below this ad